I dreamed about fairies, do they really exist?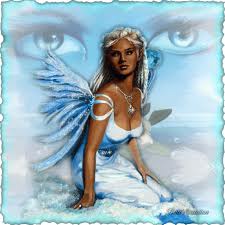 Mauritius
August 3, 2012 9:35am CST
Hi friends, I often dream about fairies descending on the earth from the sky. Last time I dreamed that I was on the beach and I was watching the sea very calmly. Suddenly some fairies descended on the water of the sea and they stated to float. When I woke up I was feeling tired, as if I had come back from a far away place. Have you ever have a dream like this? Do you believe in fairies? I think it is a myth and a make-believe person just like batman.
2 responses

• United States
4 Aug 12
I love having great dreams like those ones but I often have dreams of massive spiders and such eek! But regarding fairies being real, I doubt it. The reason you were probably feeling tired was because you had just woken up and felt fatigued. They're great mythological figures though and I like reading stories on things similar to them like Dragons and Magic powers. :P

• Mauritius
4 Aug 12
I know dreams can never become true. But one day I wish to meet a fairy. I would prefer to meet a fairy than a dragon..lol.

• China
4 Aug 12
it is so interesting. it is so good you have these dreams, dreams make your life more splendid, i like dreaming and i like fairies, you must very like fairies so you always dream them, but i think it is a myth, but it is a good myth, so funny, so interesting, enjoy your dreams!