Boat Shoes are so comfortable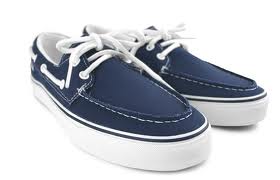 Philippines
August 13, 2012 2:24am CST
Hi guys! i have a new favorite. Have you ever tried wearing boat shoes? I usually see men wearing boat shoes and I have only seen a few women wear it. I think it is because the style is not very girly. Last weekend, a brand of boat shoes went on sale. I looked at the price and it was already affordable so I bought a pair. I do not really like wearing shoes but when I tried wearing boat shoes, it felt so comfortable.I think this is my favorite shoe. Have you tried wearing boat shoes? In case you do not know what these are, I will be attaching an image below so you could see it. Happy mylotting.
7 responses

• Philippines
1 Oct 12
Its good for added height specially to guys though to girls i guess its alright since we normally wear elevated shoes already so its just common to us to wear this kind of shoes.

• Philippines
3 Sep 12
I have been wearing boat shoes for years, I use it alternately with my Adidas and Puma rubber shoes. And boy, are they comfortable. The one I have is the leather type and not the canvass. It is the Docksides boat shoes made by Sebago. I have also tried Sperry Top-Sider, and it is equally comfy. I just don't know if they are available in canvass. I saw one made of canvass, I think it is made by Ralph Lauren, under the Polo brand. I would like to show you how it looks like, but I still haven't learned how to paste pictures on my response.

• Philippines
23 Aug 12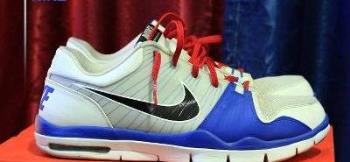 I've not really tried wearing one but the photo itself shoes this is comfortable shoes to wear. But I don't think boat shoes would fit me. I am not used to wearing rubber shoes. I only wear rubber shoes or running shoes when I jog. But I think this boat shoes would fit my husband who is very fond of buying different kinds of shoes. I can no longer count his shoes.


• China
14 Aug 12
I think it must be very comfortble if you go out for a long walk,maybe you can try doing some sports.However The weather in my city is too hot,and I go out only in the morning or after the sunset,i wear flat sandals go out.Aha ,wish you a nice day!



• China
13 Aug 12
I know this kind of shoes and also have tried. I like these shoes. Because it's very convenient to wear, you don't need to tie the shoelace like the sports shoes. And it's very softable and comfortable. In our country, i have saw these shoes for a very long time. And it's very popular among young people. I like it and hope in future there can be more other designes. And i think it's fit for your doing exercise.