Victoria warns Sharon about when Victor returns, Preview for 08-15-12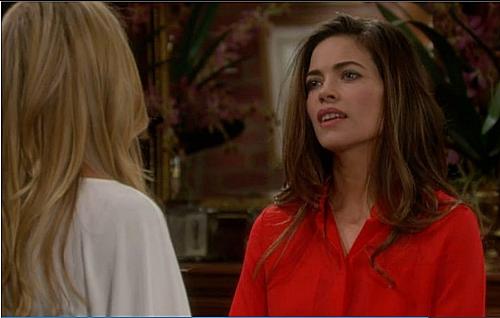 United States
August 14, 2012 10:28pm CST
Warning may be slight spoiler. This is from the preview that is on the Y&R website so I have no more info than what they are putting out. See photo of Victoria and Sharon. In the preview for Wednesday, Victoria lets Sharon know that if she burned the prenuptial, she will really be in trouble when Victor returns. Sharon comes back with telling Victoria that she has no idea how close she and Victor are. The argument goes back and forth that way.
2 responses

• United States
15 Aug 12
I saw those previews...HOOOO HUMMMM!!! I mean come on... is everyone in town going to rant on Sharon!??! Can't they do better than that! Why don't they just let NO ONE speak to her and let her wonder what's going on!!! You know that she is going to hook up with Tucker at some point in time...they'll probably do it, about the same time Nicki finds Victor and they do it..while Jack is all alone.

• United States
15 Aug 12
As I keep saying let the games begin! Jack always marries the wrong woman who is still pining over someone else. Why on earth Victor married Sharon is beyond me. She actually seemed to be a better person when she was out at the farm helping Sam. But you have to know Victor has another set of prenups somewhere he is much smarter than that. As far as Sharon every time you turn around you have no clue if she even has a clue what she is doing. For now it just seems to be stupid silly funny at moments.