over and over meal.....boring!

Philippines
August 16, 2012 10:45pm CST
this day, are meal is the same as yesterday. i hate those over and over meal! because i want to try something new. but sad to say, our fridge are full of leftover meal so basically, we have to cooked again the same meal to avoid wasted food that directly go to the garbage bin. but i hate those over and over meals! i want to eat something new maybe they should try to re-invented those leftover meal so that the taste is new to me.....can you give me some pointers on how to eliminate leftover meals?
4 responses

• Philippines
30 Aug 12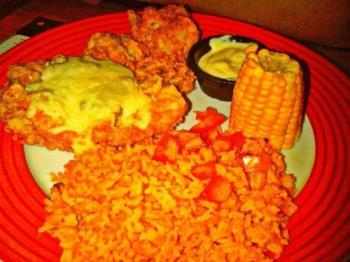 Why cook or buy food that much food that you can't eat in one eating. It is really boring to eat leftovers so I always make sure I cook just enough for one meal. Anyway it would be quite a waste to just throw them away so here is my tip. You can always reinvent those left over. If you have left-over chicken you may reduce the chicken meat into strips then fry and add up some slices of onions and tomatoes, add some jalapenos for more perk, then stop up with mayo. Or you may also make omelets out of your left over. Just be creative to avoid getting bored with those left overs.


• India
17 Aug 12
I also get bored of eating same meal again and again. What I suggest to you is try to make food enough for one time. Don't make extra food so you have to store in the fridge for next time. I do the same and maybe would like to try the same because I wouldn't like food being wasted. thanks for sharing and have a wonderful day ahead.


• Indonesia
17 Aug 12
just buy or make the meal you want to eat not too much, so you can eat it up all, and there will no leftover after that, and tomorrow you can make a new one . :)

• United States
17 Aug 12
Try to eat little by little each day and integrate newly cooked food into your meals. Try to mix it up each time or add a piece of fruit each day. Spice up your meals or lower the servings you make each day.