Is it right? CC TV Camera is very useful to capture the criminal or thieves.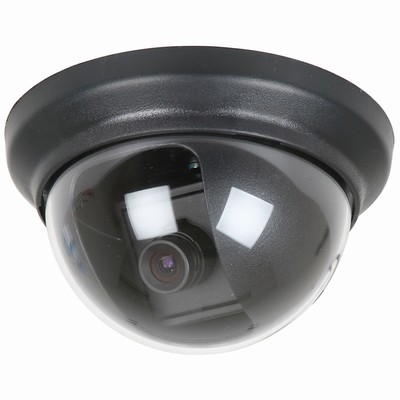 India
August 21, 2012 6:13am CST
I have seen two to three cases on TV news the Police caught the criminal with the help of CC TV Camera. Now most of the shop keeper are puts this camera in their shop because some thieves may be caught with the help of this. I have seen CC TV Camera are in metro city like Mumbai on railway station also. Its price is not so high because 20000 to 30000. Mobile shopper, gold shop, cloth shopper everyone wants to take this because now criminal is everywhere. What you think really this helpful. CCTV camera is everywhere in your city or on some special place.
8 responses

• India
21 Aug 12
Well, why shouldn't they be? If a couple of goons come into your shop and run away with the cash at gunpoint you can always carry the CCTV footage to the police and help them identify and nab the robbers. Also if you have a big departmental store, its not possible for you and a security to monitor every corner. Whereas CCTV at prime positions in the shop, with security personnels in the control room would do much better and you can concentrate more on customer service than catching a thief. Most importantly CCTV at different corners of the city help police to see a crime as it happens. That way they can take action quickly and produce the footage as evidence in the court against the culprits. I'm sure there are many more advantages which we are unaware of. If spending a few bucks can help to avert big troubles, then why not?
Good day!


• India
21 Aug 12
Yes you are right when the persons doing the robbery on gunpoint and carry in CCTV camera then help for police to catch them. Yes prime position and back position if camera will there then no one can stole the thing if they do this then easily capture them. Nice response thanks for it.

• India
21 Aug 12
Also, fussy bosses can keep an eye on the employees! Haha...


• United States
21 Aug 12
yea... CCTV is everywhere for watching crimes even at the traffic light especially in the casinos. I see it a lot where I live at the traffic lights.

• India
22 Aug 12
Yes this is need at least in traffic places like hotels, on railway station, in shop etc. Ohhh in traffic signal also need it because due to breaking the signal accident may occur.

• Vienna, Austria
21 Aug 12
hi fantabulus! yes having a cctv camera on other places especially grocery store, banks, restaurants department stores and many more.they are very useful why? to monitor some incidents like car accident , rubbery , and many more

• India
21 Aug 12
Yes CCTV camera should be on all places which are you showing. Big stores, shops, banks, railway station, etc. This will helpful for police to capture the criminal and theives.

• United States
21 Aug 12
I think so too, yeah. At least it gives the authorities something to start on with everything that's been captured by the CCTV. Instead of wasting time trying to start on something, they can actually take the initial steps and be sure that somehow they are right on track.

• India
21 Aug 12
Yes the culprit can capture in camera and easy to find them. Initial step is necessary to capture the criminal.

• Philippines
16 Oct 12
I think so. I have seen a lot of crimes and robbery caught in CCTV cameras shown in the news. It also helps our police look for leads on who did the crimes rather than doing a sketch alone as described by the suspects. I hope we do have CCTV as well all over our city so our crime rate will decrease.

• India
26 Aug 12
No, doubt that CCTV (Closed-Circuit Television) cameras are very helpful in catching thieves. Day by day crime is in a rise in different parts of the world. To put a control on these criminals, it is necessary that they should be caught and rigorously punished and in all this CCTV plays a very important role. In India CCTV cameras now installed in various places like jewellery shops, shopping malls, banks, railway stations, airports, traffic signal etc.

• Malaysia
22 Aug 12
With the growing rate of crimes in Malaysia and other part of the world, having CCTV will bring more benefits to everyone. It will deter petty theft from happening. It can also assist in capturing the image of criminals who break the law around the vicinity. The images captures can help the authority to track the criminals. However, many employers are fixing CCTV just to monitor their employees at work. I find that if a CCTV is located at a strategic location to prevent theft and intruders, it is good. But fixing CCTV at every part in the office, it is like intruders of one privacy


• Philippines
22 Aug 12
CC TV camera do really helps to caught the criminal and in fact many were caught in cam but still on process of getting those criminals cause of the quality of the cam could get it might to expensive to buy and put in business store or any establishment etc... for safety purposes it is good but make that is has good quality or not too high from the ground to top cause its useless if its not caught the face of everybody who enter and out from the establishment.