How would you know if the guy or gal like to seduce you?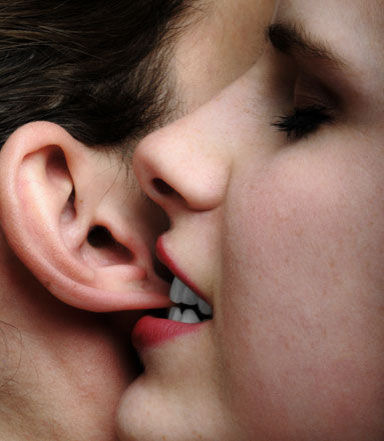 Philippines
September 11, 2012 5:46pm CST
There are many ways starting from simple to more complicated one. First, s the developing of attraction and the first thing seen is the look of the face. Then, the body, the manner of how you conduct. This may come as a way to introduce yourself upon first meeting and getting to know each other. As a woman, have the quality to make themselves beautiful but some shy away to make the first move. Most male have their own way to captivate their target. Do you know how to seduce?
2 responses

• Malaysia
12 Sep 12
Hahaha, this is an art one should learn.

I did admire those people who know how to make the great and seductive first move and success. Overall I still think looks and personality do play a part too. I like to watch movies on love stories and their first date.

• Philippines
12 Sep 12
yes, that true as i seen guy who already past the marrying age and yet they have not yet able to conquer a woman heart. do wonder it become difficult to a guy and even worst for woman to do. she would be so conscious of her action if she become showy of her feelings. the action speaks louder than words is true but need to speak itself or else will just keep waiting in vain.