Got half the order today!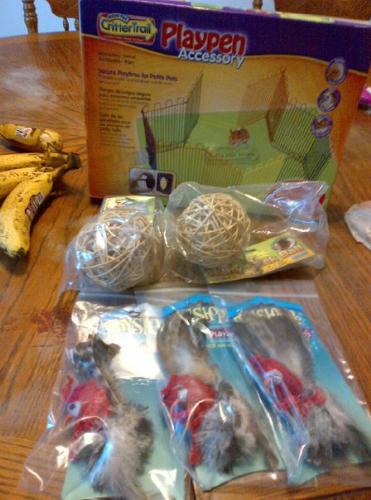 Canada
September 20, 2012 2:45pm CST
Usually PetSmart ships their orders through Canada Post but today it came through Purolator. The door bell rang, and I go get the door. I got half my order and hoping tomorrow the cat carriers come. I set up the playpen for Max & Gizmoe to play in, and gave them all their toys. The carriers are more vet visits, or emergencies. People think I'm nuts, but I get very bad anxiety thinking about the llittle things. Each have their own carrier, so if something does happen I can put them in and run them outside, or whatever. Patches & Stripes share but they have a bigger one, Toppie has his, Marco will have his, and Max & Gizmoe. Now compared to the rest of the house. My parents have 6 cats and 1 carrier which fits 1 cat. My sister has 1 cat with no carrier. She always uses mine, but when I move out all of them are coming with me. But I was told Im wasting my money when I wont use them. Which may be right but at least if an emergency cme up I can safely get them out, and secure.
No responses