The Staree website has a virus in it!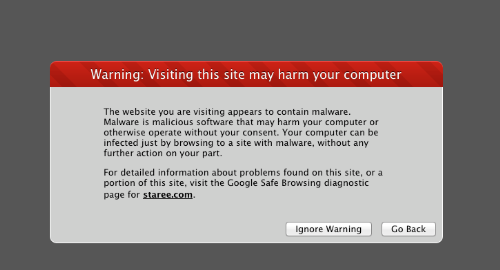 India
September 23, 2012 6:56pm CST
Staree is a website that allows users to upload pictures and you can apparently earn money based on how many people see the pics. It's a relatively new website and I tried it out for a month or so. It also has an iphone app. A few days ago when I tried to visit it, my Safari popped a warning (I have attached the screenshot here). Google says the site is harmful too. Have any of you seen this?
No responses