Hey!!!!! I need party ideas!!!! Patron cupcakes!!!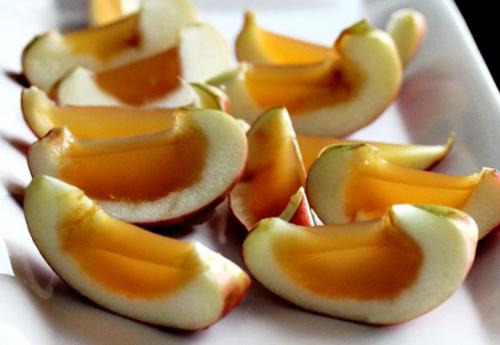 United States
September 25, 2012 3:19pm CST
I sometimes have F***ed Up Fridays at my house and I want some new ideas for games and drinks and food. We've had the gummi bears soaked in alcohol, patron cupcakes, snd fruit with alcohol. Think Im going to try these apple jello shots pictured below. Any more ideas would be welcome!!!!
1 response

•
25 Sep 12
A party sounds really good, and it sounds as though you have made a good start in thinking of food. I went to a "retro" party a couple of months ago where we played old party games and everyone had a really good time. We played things like musical chairs and pin the tail on the donkey. We are all adults, and these were the types of games that we all grew up playing so it made us think about our childhood. I think it does us all good to be able to escape from adult life every now and again to remember what it was like to be a child.