Crafting vs Working from Home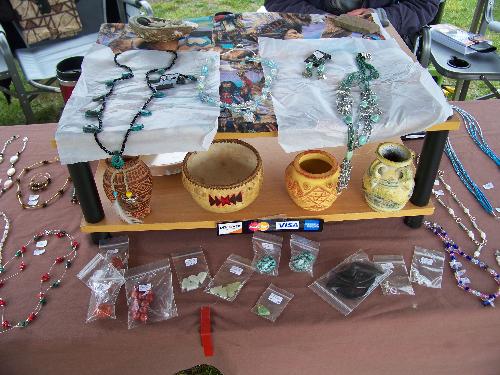 United States
October 10, 2012 11:53am CST
I was sitting here doing my crafting and thinking of the craft show I have coming up this Saturday. I love to create and make one of a kind jewelry. It all started by making myself a necklace and earring set to go with a certain outfit. Next thing you know I am making more jewelry for my other outfits and then some for my sisters for their birthdays, then for friends birthdays. Then I took a few pieces to a Pow Wow to trade on the Trade Blanket. I think this is where it all began. I kept making jewelry for all the reasons listed and my inventory grew and grew. I went to a craft show and bought more beads and then I thought, maybe I could sell some of my jewelry. Next thing you know, I am vending at craft shows, Native American Pow Wows, flea markets, online and I even have a spot at the local craft store. My question is, when does crafting stop and working at home begin? Is it both or just WAH? Do you craft? If so what is your craft. Do you sell your craft? If so, has it become more WAH or just sell a little to earn money to continue your craft? All I know, I am hooked on creating my jewelry and I love to go out and meet new people and sell my one of a kind jewelry. I hate to see some pieces go, but I love to see people wear my creatons.
2 responses

• India
10 Oct 12
Hey thanks a ton for sharing the discussion. Well glad to hear that u are so much into this crafting works and that speaks about your creativity in making different innovative things. I wish u all the best for your upcoming craft show and hope that your creativity and craftsmanship is duly recognized and appreciated by the people. It is through these shows that showcase your hidden talent and creativity. What say?

• United States
15 Oct 12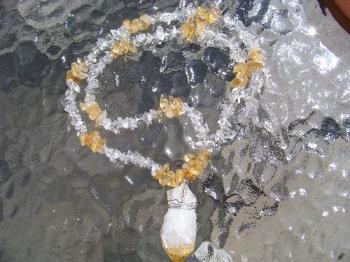 Hi Subhojit, Thank you for your comment, I am so sorry it took me so long to reply. I really enjoy doing the shows and meeting all the people and showing my creations. When someone buys a piece and then puts it on, I have great joy to see them wearing it. I a glad I can make this person a little happier even if it is just for that moment. This makes me wanting to create more. Maybe that is why I do not know how to stop making jewelry.

My favorite pieces I make are made with natural stones like turquoise, lava, amethyst, citrine and other crystals. I also like to use bone beads in my Native American jewelry I make. Do you craft? Do you like to buy from other crafters? I love to buy home made items for myself and as gifts. You get much better quality and usually one of a kind pieces and gifts that are so unique.

• Mumbai, India
14 Aug 15
Thanks for sharing this discussion, Working from is the best idea and there are 3 benefits of working from home which are these benefits read here

You may have been discouraged from looking for home-based work because of horror stories from other moms who have tried it. They told you how their houses were always messy, the kids were always in their hair, and their businesses never succeeded. True, th