how do i do so far with SFI?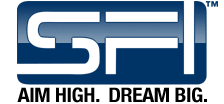 Philippines
October 16, 2012 5:28am CST
I decided to put up this blog to make it easier for my downlines and even A2A affiliates out there to learn and what is in store for them in joining SFI Marketing Group. My intention is to get realistic as much as possible and get serious affiliates who will work for SFI and not just some passerby who will just signup and then will left their accounts hanging. As a beginner, 2 months ago, I was also clueless what I need to do in this business. Will I be earning hundreds or thousands of dollar on my first month? What are the things I need to do to achieve what successful SFI Affiliates have already achieved and earned from this business? I have to be honest with you, I did what exactly what SFI marketing program told me. I do the basics, starts reading LaunchPad, checking my TO-DO list daily and accumulate 1500+ Versa Points as fast as I can and become an Executive Affiliate. But after I read those stuffs and accumulate the free Versa Points to become an Executive Affiliate, what will I DO NEXT? You can stay as free member forever in this business, that's something I have found out. Yes being an Executive Affiliate will give you the benefit to be part of the Executive Pool (profit sharing), but I tell you, you will not get the amount that you expected to received for just being an EA. I think there are only 3 things you need to know about this business: SALES, REFERRALS and DUPLICATION. SALES.You need to sell TripleClick products (Tripleclick is our store). You need to promote TripleClick website to others to join it so that they can purchase items in this site, you need to promote the products to other TripleClick members. You need to make a SALE to get commission. You even need to make your own purchase to gain Versa Points. REFERRALS.You need to build your team, you will earn commission for the things that you downlines will do. Like getting Matching VPs when you're downline turned into Executive Affiliate position (note: You can have this benefits when you become a Team Leader), you earn commission for the products that your downline purchase from TripleClicks. DUPLICATION.You get hundreds of referrals, so what? Do you expect them to all become just like you? One of my referral was able to refer 300+ affiliates to SFI, he only made 3 EAs. The rest, just signup and leave. Others, they gain VPs for the first day, the other day they will not visit SFI again. Point about duplication is, you have to make your downline do what you do. Remember that you can only be successful if your downline is successful. If not, you will get disappointed with this business.The key to duplication is communication, always communicate with your downline about their inquries and what they need to do to succeed in this business. So given those 3 important things in this business, WHAT YOU THEN NEED TO DO? Basically, what I will tell you is what I do right now and what I am going to try and do in the near future to become successful in this business. Gather more than 1500 Versa Points and become/stay as Executive Affiliate. On your first month it was easy and free, on your succeeding months....read further below. Also, earn free 10 Tcredits for being an EA each month. Visit SFI Affiliate Center each day, visit To-DO List tab and see what you need to do for that day. Basically it was just clicking each RED Tab and get 1 VP for each click on the button below. Don't forget to click the LATEST ITEM IN TRIPLECLICKS link, that will give you 2 VP. Now you have 11 VP today, go to WIN IT! tab and click the button to join the Daily Grand raffle. You may win some valuable items in it like VP, MRP, CSA, domain. (I personally won 2 times in here, I've received 50 VP twice and hope to win even more.) Recheck your TO-DO List tab, you can see some weekly and monthly items that you need to do accumulate more VP, you should maximize and gain more VP by doing all the stuffs in your TO-DO List Be a contender in your E365 Challenge Class, by staying above the green line (you will see the numbers about your Affiliate Center so you won't missed it). Try to survive 5 rounds, there are freebies each time you surpass those rounds: Round 1: 25 MRP Round 2: 50 MRP Round 3: 100 VP Round 4: 200 VP Round 5: 300 VP Round 6: A chance to win for the Finalist Drawings for prizes like $50, CSAs, MRP, VP (I have not won a single prize in this but I am hoping that I will, anyways this goes for 365 days so I still have chances) Also, get a chance to win in the bonus raffle draw for each round, you may get Tcredits and a very valuable S-Builder Unit (this will help you get referrals) Get referrals, promote SFI in many ways, it was documented in SFI Affiliate Center how to do it. But personally, I get referrals by promoting it through posting in Forums, joining and investing on some free/paid investment/advertising sites. (do you remember where I referred you? Then you can do the same thing that I did to refer you.) After a month, your VP for the next month will be reset to zero and you need to accumulate VP again for the current month. You can always do items 2 & 4, you will hope to win in items 3 & 5. If you are really serious about this business, you may need to use your money on your pocket to purchase some stuffs in TripleClicks. Below are, I think, the most substantial TripleClick products that you may purchase to get more Versa Point, become a team leader and get more free stuffs: Wave3 - Why? It only cost one time activation fee of $1.95. Get 10 TCredits and 50 MRP each month. You can use it to bid in the PriceBender Auction or you may want to accumulate more Tcredits so you can use it to purchase items you want in Tripleclicks. What more benefits you will get for just $1.95? You stand a chance to win $250 each week, you can join in the Pick the Price during any of the PriceBender Auction, you can win 200 TCredits if you guess the exact amount of the item being won or 20 TCredits if your guess is the nearest. TCredits - It range from 1, 10, 20, 50, 200 Pak. But for me the best deal was to purchase 2 100-PAK of TCredits and I used it as my Standing Order. Why? It gives me 2400 VP for the same price of 1 200-PAK of TCredits, try to compare it and see the difference.The second best deal is the 1 Single TCredit, I usually try to earn 120 MRP then purchase 1 Tcredit using my MRP, I would then get another 102 VP for doing so.It's a great item as I can use it to bid in the PriceBender, you get 1 VP and 5 MRP for each bid that you made and I accumulate it until it reach 120 MRP to buy 1 TCredit as mentioned above. S-Builder - I haven't bought it yet but I am planning to so. Again purchasing the 2 100 Tcredits will have another benefits to get this item as you can buy this item for 160 TCredits and you also get to earn 280 VP for doing so. Get a Standing Order, as mentioned in item 7, I used 2 100-PAK TCredit as my Standing Order. Benefits of having a standing order is that you have instant entry to the Finalist Drawings in your E365 Challenge even if you missed getting 10VP qualification per day. It also gives you 2 additional raffle entries in the Daily Grand. And also get additional 100 VP for setting up your first Standing Order. DUPLICATION, make your downlines do what you are doing. By following items 1-8. These items are, I think meant for those affiliates who won't get to sell tripleclick products to others. If you get to have people buying your promoted products then that is good, you are already getting good commission but if not, you can rely on your downlines to do it for you or make a purchase in tripleclicks much like you do. Remember that TripleClicks is your store and you would buy products first from your own store rather than anywhere else right? I will update you if time comes that I was able to get a better way to earn here in SFI, for now those are the ways that I'm doing to stay earn and stay from this business. I am also trying to learn more like as you are but I already have the headstart from some of you (referring to some my A2A friends and CSAs). For now I am just staying my stay, joining the PriceBender auction and try to win in bidding and pick the price, also win some prizes in the Daily Grand and E365 Challenge.
No responses