The most admirable quality of a partner.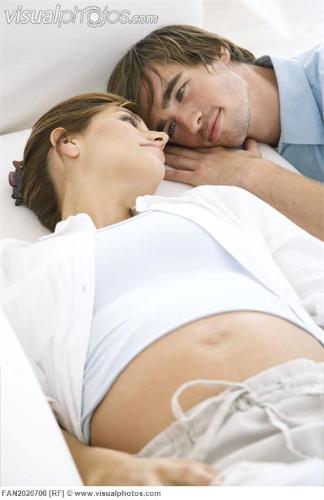 October 16, 2012 8:25am CST
In general I would like to know what is the most quality your partners have? I admire my wife being intelligent,not only to her job but in everything,for being practical in life.A sharp mind to think what will be the best for us and in our family. How about you what quality you admire most to your partner?
9 responses

• Philippines
16 Oct 12
I admire my boyfriend for being sweet, thoughtful, kind and understanding lover. And I really love him because of that! :)

• Philippines
16 Oct 12
What I admire most to my boyfriend is he has that"Word of Honor". If he said something or promise something, he will do it no matter what obstacles will come on his way.He really does everything to make our relationship works even we are in a long distance relationship.He said we can handle it so I do believe him a lot.

•
17 Oct 12
That's very nice and admirable quality too.Most people who have a Word of Honor are very sensible. Lucky you have that love one. Thanks for sharing! Great day!

• India
16 Oct 12
Oh nice to know that your wife has so many good qualities. the good thing about my partner is, he has a clean heart. He has nothing today but is trying to make ends meet. He used to drink and spoil all his good jobs. He has been almost all ove rthe world but because of his drinking he could not do much because he had no limits after drinking. I am glad that he has realized his mistakes and has left drinking 8 months now and is doing very good. He is very intelligent and very quick to get things going on no matter how bad the situation is. 2 years he had no job and all he did was sitting at the computer and do facebooking. I used to get angry on him but I know now that I was wrong. He was building like an empire on facebook. He has this group called GOA CHRISTIAN YOUTH ASSOCIATION.. he is the founder of this group and now he has almost 10000 members in it. He has formed a trust in this name and yesterday we just got the registration certificate. He joined a job last week but doing this on the side as well. People have already started to donate for GCYA.. we are going to print lottery tickets for a big event which my hubby is planning in December of maybe January. It os going good. So yeah, this is why I admire my hubby because he never gives up. We have been through thick and thin but still going. This is life. Thanks for sharing and have a wonderful day ahead.


•
17 Oct 12
Thats nice to know about the most admirable thing of your spouse. Thanks for sharing. Have wonderful day too.


•
17 Oct 12
That's a nice quality too.A good listener and a motivated personality. Thanks for sharing.

• Philippines
18 Oct 12
The quality of my husband that I admire that most is god-fearing. Of course, he is not perfect but I do appreciate the fact that he is trying his best to be a good follower of God. I never really had this thought that he might cheat on me as I know that he knows very well God's view about marriage. In short, I am at peace. Another trait I like about him is that he is very patient. I know I am very hard to deal with, I have this tendencies of provoking other people to just explode, but he always has this calm personality. It is a good thing we're talking about good qualities in here. Possitivity


• Philippines
17 Oct 12
I am glad that a partner appreciate the other half, we may observe that a lot of broken marriages and families in the society today. This is because a couple love only the positive side of the wives or husband. In marriage acceptance of the weakness and the negative packages our partners has. I am married not for a long time, We both are in the stage of adjustments and acceptance of one another. What I appreciate about my partner is that he never leave me during the most difficult times of my life. He always supports me and never judge me for what are the wrong that I've done. He accepts me and feel me love evryday that we are together.


• Philippines
16 Oct 12
We have different likes and dislikes. Everyone is special on their own way no matter how small or simple it is. I appreciate the one I love because he can tolerate me and he knows how to handle every situation. He never fight with me instead he knows how to make me stop when I am mad or angry. He is not sweet, but he knows how to woe on his own special way.