Selling Photos on Etsy.com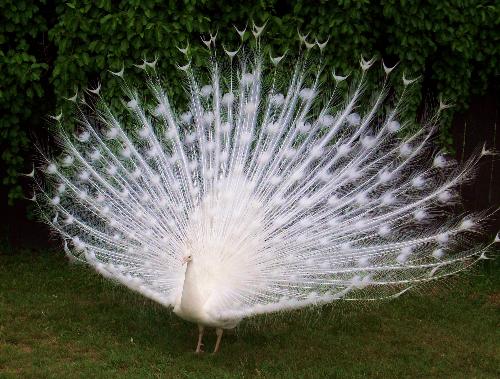 United States
October 21, 2012 1:03pm CST
I just decided to open my own store on Etsy.com to try and sell my photography and I was wondering if anyone on here has done that and if you have any tips as to how to get people to visit my store? There seems to be quite a few people that sell their photography on Etsy and while I certainly don't have as many photos (yet) as they do, I've been told that my work is pretty good for a beginner. I've attached one of my photos here and I'd love to hear any and all feedback people have on it as well.
4 responses

• Legaspi, Philippines
27 Oct 12
This is a great picture! Like it has been taken by a professional photographer. I also have a site where I earned by uploading photos but I am just new to the site. As to the site you mentioned, I was not able to visit the site yet. Perhaps I could visit it sometime to see how it is going. Good luck! I know you will be more successful on your career!

• United States
28 Oct 12
Thank you very much for your positive feedback! I'm by far a "professional" photographer but I do love it and perhaps some day I'll be good enough to make it more than just a hobby. I've posted the link to my etsy store in my profile if you ever want to take a look at the other photos I have. Thanks again!

• United States
21 Oct 12
Beautiful Peacock. I've never actually seen a white one before although my daughter also has a picture she took at an area zoo several years ago. I don't know anything about how to do an Etsy store. I am working to sell my photography to other markets rather than selling it directly to people. That way I don't have to deal with the processing charges such as enlarging, and framing, as well as shipping charges. I also would not know how to actually price my photos once I have them set up that way. But regardless of where you plan to try to sell, you do need to think about the costs involved as you set your prices. Then you don't want to set your prices too high, but also you don't want to make them too low either. It's a tough thing to figure out, at least for me. I would also suggest that you try Photographer's Market which is an annual book listing all the markets that buy photography. There are lots of options and probably a lot more money than in having an Etsy store. Good luck.

• United States
21 Oct 12
Thank you for the advice! I must admit that figuring out how to price my photography was a bit difficult. I basically looked at what other people on Etsy were charging for similar photos and options and if people were buying their photos at those prices and went from there. I don't currently offer and framing services so I don't have to deal with that yet. I'll definitely take a look into Photographer's Market as you suggested though. Thanks again!

• United States
14 Feb 13
I also am trying to find a site where I can sell my photos. I am not a professional photographer but I love taking pictures! Let me know how Etsy.com is. Is it free to sign up? Good luck with your photography! I will check out your work! If you would like to take a peek at mine I have a website with some of my older work. http://photographybyalissa.weebly.com/

• India
21 Nov 12
My hobby is photography and it is not a bad idea to market our photos if one can find a good market for them. I do not know anything about Etsy but found a site that has about 33 places where one can sell photos. I have not done any research yet http://vandelaydesign.com/blog/make-money/stock-photos-and-graphics/