Who do you consider to be the greatest boxer of all time?

Philippines
October 23, 2012 8:04am CST
The greatest of all time is a title held by Muhammad Ali. And so they say. But really, who is the best ever to grace the ring. Others also doubt. Some say Manny Pacquiao is the best they've ever seen. Bob Arum, the fabled promoter who handled the likes of Muhammad Ali and Manny himself believes that Manny is the best he's ever seen. We'll, not everyone would agree but i think Manny is better than Ali. What can you say?
5 responses

• Lithuania
25 Oct 12
Mike Tyson - beast mode, do what he wants and what he likes! He is epic! Like I liked 1 part : A report said to Mike Tyson that why he speaks like that and he said I say what I want! You can't say anything to my because you are scared! That was 1 strong thing from him that i respected!

• Philippines
26 Oct 12
Oh right. That was why i was missing someone in my question. It was Mike Tyson i neglected to write on the list. He indeed is a very powerful boxer. I believe no one can ever match his fighting prowess, the power aspect of the game. Iron Mike as he was commonly called because of his metal like strength.

• Austin, Texas
6 Jun 16
I would have to say Muhammad Ali is the greatest I've ever seen. Not really a boxing fan but Cassius Clay/Muhammad Ali was a part of my childhood and he was like the only boxer I ever really watched. I gotta say however, even though I'm not into sports, Ali was pretty amazing! I don't really know much about other boxers.

• Malaysia
30 Oct 12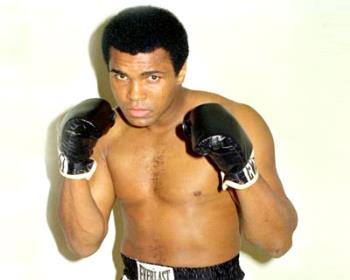 Manny Pacquiao is a good boxer. He is good in his weight class. While Mohammad Ali was good in his weight class. So I am not sure how would you compare the two to come up with a 'better' boxer. Manny should move faster than Ali and that is because Manny is lighter. Maybe Ali is stronger bodily and had a more powerful punch? We can not compare apple and orange.

• United States
29 Oct 12
I personally consider Muhammed Ali to be the greatest. It just depends on who you ask though. It's one of those questions that can produce a slew of different answers when asked. It just depends.

• United States
25 Oct 12
That has always been the question asked when it came to boxing. I remember years ago, my uncle always said that Joe Louis was the greatest boxer of all time. He hated Muhammad Ali. And this goes on forever. Other say it was Ali, some say it was Frasier. But who knows.