What would you do in your vacations?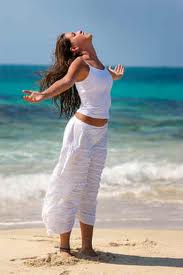 India
October 27, 2012 12:53pm CST
I have completed my graduation and I am expecting my job letter in 2013. I have a 3 months vacation now. I get bored sometimes . So I started trying to earn online. But experiences are not too good. Suggest me MyLotters how would you have spent your vacations.
4 responses

•
27 Oct 12
One of the things that I like doing the best is to make sure that I have a lovely relaxing time that isn't the same as the things that I would have done at home if I hadn't gone. I spend a lot of my home time just doing the washing and ironing, as I find that it takes up an awful lot of my day because there are four people who wear clothes for me to wash and iron. So being on holiday means that I don't have to do any of this type of thing while I am away, and that is something that I definitely enjoy getting away from.

• United States
26 Nov 12
Congratulations. Three months seems like forever to me. The most I've been able to vacation is a week. Depending on your finances and interest, this is the perfect time to travel to a new destination and explore a differen culture or city.

• Mexico
27 Oct 12
I think you need to find a hobby or project to do. A long project say in the home will keep u bust there.