I am planning to buy an LED TV....Your thoughts please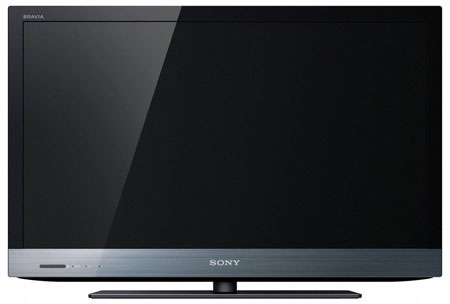 India
November 6, 2012 8:52pm CST
Its been a while now I am searching for a good LED TV. I have shortlisted on Sony Bravia 40 inch edge LED TV. I liked that a lot as it has got all the latest features in it. I am sure many of us would love Sony for the picture clarity and sound. No doubt i liked that when i saw the demo in the store. The rate was reasonable too with free delivery and mounting too. I also planned a 5.1 system with Bluray player. They promised free wall mounting for that too. It was a nice thing that i am planning to take it on a Diwali time so that I can enjoy some good movies in it. Please share your thoughts if you felt something is better than that.
5 responses

• Philippines
7 Nov 12
Wow...I think you have enough money of planning to buy those things...well, LED TV is now the latest craze that people are dreaming to own...it is because it has a much brighter and thin screen compared to its predecessor the LCD TV...Sony has even have their Internet TV wherein it has already the necessary features that the tech geeks will be dreaming to have....

• India
8 Nov 12
I am not spending the complete money on it. Me and My dad have planned it three months ago and started saving for it. Its festival time here and wanted to give my mom a surprise. Yep Sony is costly but we liked it when we saw the preview in store.

• Philippines
9 Nov 12
I'd go with Sony as well. I heard on TV that you can actually save electricity and so as money using LED TV.

• India
7 Nov 12
I am also a one who loves Sony products especially it's LED or LCD screens. When I asked about a repairer about his opinion he asked me not to buy Sony products anymore and when I go behind the reason he told me that, Sony products are only repaired by only by company repairers. The other people don't try to repair it because the products inside them are not quite easily available in the market. Moreover we have to pay three times more for getting those products. Even such a problem stays there, I am quite sure that Sony products cannot be replaced by anything else because they give high H definition sound as well as screen.

• Guangzhou, China
7 Nov 12
Several months ago I bought a new LED TV and it is Haier and it works very good. I am satisfied with the products quality of Hairer. The price is very attractive because here the LED TV has many brands. And it provides good features such as online surfing, USB player, 3D effect etc.

• Boise, Idaho
7 Nov 12
LED lighting is very bright and clear. I really think you will be happy with one. I have a Sylvania and the LED in it is wonderful.