finding where your heart is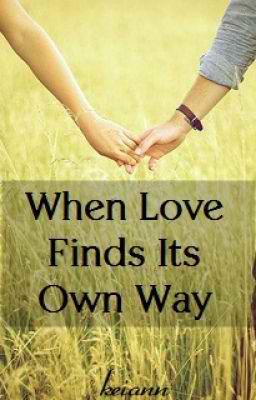 Philippines
November 9, 2012 4:59am CST
finding love and sharing love is easy we meet friends and relatives family where you can share you love but finding truelove is hard many of us cant understand why we love then lost love but love again being young i still cant understand lots of thing about love i got hurt been happy and been lost but my heart still not tired to share love i know i have a lot for everyone and i know im just saving my heart for my true love finding true love is hard but love finds way thats what i understand love finds way no matter what you have it you will felt it if not now not tomorrow it will come oneday
7 responses

• Philippines
9 Nov 12
That is a good attitude you have. you should not give up on love even if it seems like it has given up on you. Remember that as long as there is life, there is love. You will have your one true love someday. For the meantime, just focus more on the most important things in life that you need to attend to.

• Philippines
12 Nov 12
The most important thing is to learn to forgive, forget and move on. That will surely help you become a better person for your next love.

• Philippines
22 Nov 12
that the attitude girl never ever lost hope we will found one if we failed we can we strong then when we found one be a better one


• Philippines
9 Nov 12
Same as finding a boyfriend or a girlfriend to some it is easy. But finding the right one is difficult, though i have a partner whom i truly love, I believe of saving a atleast 10% of my love for my self and still has this little reservation.We may not know if the current one is not the one we will end up with. However If your ment to be, Love finds its way. Keep on believing, Thanks for sharing...Happy Mylotting.

•
11 Nov 12
I agree. True love is hard to find and although i know someone is out there for me getting hurt is part of the process of finding your true love. I just keep on believing that one day me and my son will be happy with someone who will treat us right and love us unconditionally. Love will always find its way.

• Philippines
13 Nov 12
dont lose hope love will always find way

• Philippines
9 Nov 12
u right about it....true love is hard to find...sometimes when u already found it we tkae it for granted and slipped away the chances to be happy, after all true love is something that is complicated to describe,,,it needs in depth understanding, respect, trust and honesty...i always though i found true love already but what i learn from my friend is i should not surrender in finding one true love...if u found it everything will be perfect...

• Philippines
22 Nov 12
yes its true, so can i ask you if you found yours?

• Philippines
20 Dec 12
hi, of course we can easily find and share this love to our friends and to our family,but the true for a someone is really hard to find,yes we can still find them but of course we need not to be harsh and hurry because we only hurt at the end,just wait and take time to find this real true love in our life.

•
28 Nov 12
Finding your one true love is really difficult. People say that you do not have to look for love; love will eventually find you. I do not know for other people but I think true love will be true love even if you let it slip away. I mean if you are meant for each other then you will be for each other no matter what happens. Love will find a way. You might be strangers one day and then lovers the next day. I do not know how young you are but as long as you still haven't found the person then just be happy. Continue praying for love and it will certainly come when you are most ready.

• India
9 Nov 12
Wow what an attitude. this is pure hope and yes one day you will meet the right person and the love of your life. it is great energy you are emitting here. I wish you all the best in life and hope that day comes sooner and you find your love. Just to add that i have found my love and I am married to him and he says the same and says He has waited for me alot.

.. Thanks for sharing and have a wonderful day ahead.


• Philippines
9 Nov 12
That is correct friend,that finding the one you really love is very difficult to find,yet they are just in the corner of our eyes waiting to be scratch by cupid to hit our heart to fall in love.To love someone is like magic because they just come near you and you could felt different upon your encounter for the first time your feelings was awaken that love knocks in your heart.A love given to our family is a love of affection that you belong to the family.Another feeling is also given credits and value to love of your friend,as being too deep that you both are like siblings with a common interest,to love each other just like a family member.You can find this true love in an unexpected time and place,where you just meet and love is the name of the game,upon your acquaintance.