A real law-ruled country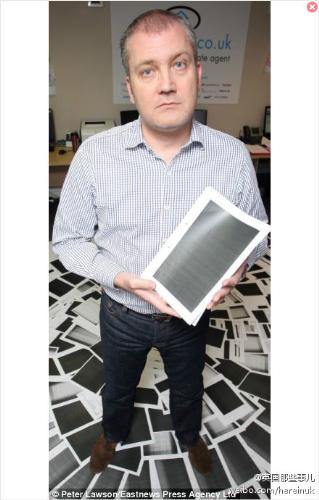 China
December 1, 2012 1:34am CST
Today in a Chinese forum I find a piece of news: In England, according to the Freedom of Information Act, residents have right to request governmental documents. However, the government also have right to conceal the confidential information by blacking related part of the document. So what happened? A man submitted a request for government document to the local government, several days later, he received ..... 450 pages of black paper!!! Does the ACT really EXIST? What do you think of this?
5 responses

• China
2 Dec 12
After reading this piece of news, I can't help laughing. what a humorous gov!But at the same time I at least they show respect to the right of citizen. can you imagine this kind of thing in China? They will treat you as psycho. China really needs to be improved.

• India
2 Dec 12
that is good infact because several rules are being followed here with great vigor and passion to inculcate values

• United States
2 Dec 12
The Freedom of Information Act in America means you can get anything that isn't classified, which is everything that isn't relevant. It's just more red tape from the government to protect its power upon the people. I've seen the act with my own eyes. I haven't seen the Freedom of Information Act in the UK thought so I couldn't tell you.

• Philippines
2 Dec 12
Hi qianyn6, thanks for sharing this very important topic. Every country has its own constitution in which enshrined therein all the rights of the citizens including however, the vital prohibiting rules covering the acts of every citizens. However, referring to that particular case mentioned on your post, the state itself could not regulate a person to request reproduction of documents most especially those public pertinent documents that vital for a personal usage and/or court requirements for litigation proceedings. Based on the Freedom of Information (FOI)Act - is a detail legislation that allows the people/public to access data and/or right to know and request information under custody of the government records department. It is the duty of the state to publish and promote openness if it is highly needed, it is often called "constitutional guarantees" - which prohibit the public the right to access information based on the given requests. This act is absolutely exist in any country wherein the constitutional law is firmly implemented. The state has no absolute authority to conceal reproduction of request on any public documents and/or any information that is vital to public interest and awareness. Good day!

• India
1 Dec 12
Thanks a ton for sharing this discussion. Well yes this is absolutely correct and i am pretty confident that with such laws we can bring the Govt on the right track if they are neglecting the needs and requirements of the people. Besides if a citizen has the right to elect their Govt then they also have this right to know each and every details about what their Govt is doing for them. I am sure that this law will help keep the Govt clean and people would be aware of every details happening the the Govt circle. What say?