Singdi Lamjung Village The Heaven On Earth :)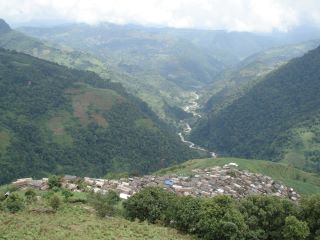 India
December 3, 2012 12:44am CST
He mylottters, Today i am going to talk about my village Singdi lamjung. Its is small village in Nepal, surrounded with trees, mountain and nature. I was 5 year old when i leave my village just because my father was in Indian army. You all should visit at once in my village. Because its like a heaven on earth. I just attached the image of my village of this discussion. Share you view about that.
4 responses

•
3 Dec 12
It is indeed beautiful but so are many places, still I would like to visit it someday all the best, urban

• Indonesia
7 Dec 12
it is very nice place, naturally, the home town is the best place to come back where ever you go, i ever hear Nepal is the place where Sidharta Gautama was born, so it is must be the best place to visit.


• Malaysia
4 Dec 12
Wow, I can see and imagine how it looks like during different seasons. It is situated right in the middle of the valley surrounded by mountains. I believe the water there is pure and the wind is mild. Definitely a great place to visit. Nepal is a country where many tourist love to visit because of its peace and calming nature. Its natural beauty is beyond descriptions.