Would you Wear this Weird Wedge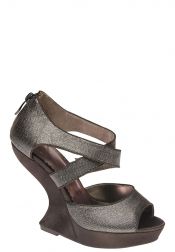 Philippines
December 27, 2012 6:29am CST
Hey shoe lovers, I'm looking for a new pair of wedge, and I still haven't found the perfect pair for me. I'm a bit choosy when it comes to shoes, because I don't buy shoes too often, and I want to make sure I'm getting the best. I came across some weird looking, new style of wedges in the mall, and I couldn't help but laugh about how it looks. See the picture attached. I just couldn't imagine how this is worn, and how it feels on your feet. Do you have this kind of wedge, and can you tell me how it is?
3 responses

• Germany
27 Dec 12
I don't have it yet,hehe. But I'm planning to have one. I saw it first in instagram and it catches my attention. I would like to try it since its a trend. You can first try it in the mall with few steps, if your comfortable & u like it, then go. If not, then look for another wedge. I love wedges too, its comfy! :b

• Philippines
28 Dec 12
Yeah, why haven't I thought of that, when I was there right in front of those wedges. I think I was too shy to even try.

• Japan
27 Dec 12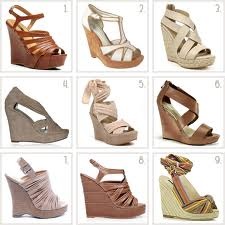 Hey there! I have this kind of wedge but different style same wedge style I got mine from guess and it was very light and comfortable to wear to bad that it was my favorite wedge and wore it till it worn out tho haha but all in all it was comfy??

• Philippines
28 Dec 12
I can't imagine this type of wedge to be comfortable. Doesn't it feel like your tip-toeing all the time?

• United States
28 Dec 12
I must say that is a Weird Wedge, I think it's nice but I woundn't were them to often I don't wont my feet to hurt.