Having a control over mosquitoes..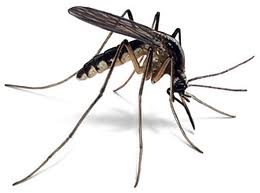 India
January 1, 2013 6:04pm CST
Lately, I see that we are not able to have a control over the mosquitoes at home. I have all my doors and windows closed. The rooms are neatly arranged and always clean. But still, I see that the number of mosquitoes inside the house are increasing day by day. When I wake up at mid-night, I see hundreds of mosquitoes flying all over the room, although there were none when I switched off the light for sleep. I wonder from where they all come. Can you please help me with tips and hints to have a control over these mosquitoes, so that I can save my family from malaria and denque.
4 responses


• India
5 Jan 13
I guess this would be a great idea too. I would try this one too.

• United States
3 Jan 13
Just a guess, but I would look at my drains if I were you. Mosquitoes breed in water, so there must be a source of standing water somewhere that is open to your home. I know these are dangerous pests but I don't know where you live or what services you have available to you. Good Luck.

• India
5 Jan 13
Yes, mosquitoes breed in standing and stagnant water and I have checked them already. And infact we do not have anything as such that are too good for the mosquitoes. I guess they are breeding outside my house. And I feel that they come into my house only after 6pm.

• Mexico
2 Jan 13
We get them bad here after rains, and in the summer time. Real bad. They love to eat on me. We buy these raid things here, that burn. They sure work here.

• India
2 Jan 13
That is true. We can see these mosquitoes more after rains. We do use liquid repellants, but unfortunately, they does not seem to work good on these mosquitoes. I guess the mosquitoes have developed a resistant power over these repellants.


• United States
2 Jan 13
There is a product here in the states called "screen proof" that you can either spray on your screens or paint it on. If you cannot find this and the bugs are really bad, get some 100% DEET. and spray it on your clothes and the wood around your entrance door. It lasts for hours, but stinks...

Leave the lights off when you open and close doors and windows and do not have any outside lights near the house to attract them.


• India
2 Jan 13
I guess I must check the light outside my house, as I remember they are always on throughout the nights. May be switching this light off can help me. I'm from India and I'm not sure if this Deet is available in our market. Still I will try to get one as this seems to be a good one to get rid off these mosquitoes.