Do you appreciate a cheerful greeting?

United States
January 15, 2013 2:33pm CST
I like to greet people with a smile and a cheerful greeting, such as greeting my cashier at the grocery store. Even though the cashier is almost at the end of her shift and tired, most of them are cheerful to the customers. I always thank them for their service and hope that I can brighten their day. Do you appreciate a cheerful greeting when you met people? And do you try to be cheerful towards others that you meet?
9 responses

• Thailand
16 Jan 13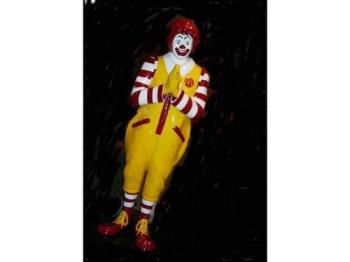 yes i do. (hmmm... sometimes they smile back often times they think i am lunatic) hahaha.. but not exaggerated smile with hand gestures and smile up to my ears. I just a give them this smile

no teeth showing.. and greet them good morning or evening. depends on the time. Not this cheerful greeting though--

LOL. Yes, I thank them too, if they really did good but if not I don't. Here in Thailand everyone wais (Thailand's traditional way of greeting... hands on chest and lips). with the phrase..
"Sawat dii kha"
for female speaker and
"Sawat dii khrap"
for male speaker.
This means...Hello
... so, it will be rude if I will not return greetings. I don't like them to think that Filipinos are rude people. This is very traditional and very accustom to them.. just doing the favor in return.

• Philippines
16 Jan 13
Of course! And I think most of us will agree here that being welcomed with that gesture makes your day.

• Philippines
15 Jan 13
Yes, I do. I like to see people smiling and happy faces are contagious. Sometimes when you had a bad hair day and you saw happy faces everywhere- that will change your mood for sure


• United States
16 Jan 13
i really never thought about it, but now when ever i get a nice greeting from a customer service person, i will appreciate it more. i forgot how hard it is to be nice at work when you really don't want to be there.

•
15 Jan 13
Not really to be honest - I would much prefer it if a person in a low paid service job made it obvious how much they hate their job and that I was another pain in their daily life - I could respect that


• Malaysia
30 Mar 13
I certainly do appreciate friendly greetings given by others. It just makes my day brighter and feels like we are actually connected somehow. The feeling that the world is still a warm place to live in. Sometimes, there are certain employee who behave as if they could not care less about you and they even scold you for the service they are supposed to provide. Hated these people though.


• Greece
16 Jan 13
I do greet people with a smile but not as often as I used to. People mostly used to smile back when I lived in England, but now I live abroad I feel a little silly because people don't smile back very often. Almost never. My mother in law commented that it was strange to see so many people smiling when she visited England. I rather liked that comment, it means that English people are not so miserable and cool as people abroad think they are. I still try to be cheerful with people who serve me, but they often do not make any eye contact. It's odd I think, it is as though I am not there, just a shopping bag to fill. I should not be too harsh, we live in hard times and so many of the people I meet who are older remember when times were good and know that those good times are not going to come back very soon. So they have some reason to be miserable and that means all the more reason for me to smile and not be put off if there is no response.

• Delhi, India
16 Jan 13
HI Zoe! There is a quote which goes like this - 'Smile costs us nothing'. Everyone likes smiling face. Greeting others with a smile is the little sweet gesture which we could definitely do, when we meet them. I try to give smile when I meet others and do not forget to say 'Thank you' for the favors they do to me. Good Post!

• Philippines
15 Jan 13
i really appreciate these people and i always thank you. it's also a way to make them feel that they're doing a good job and lessen the physical stress they're getting.