DIY iphone case, will you buy it for your iphone?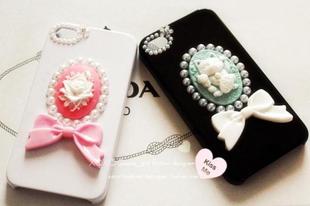 China
January 18, 2013 1:02am CST
For mobilphone, phone cover just like clothes. Making your phone more unique and protecting your phone in a way. But someone don't like intricate decorate. What's your opinion? 1. If you like this kind of DIY phone cover, how much you will spend to buy it? 2. If you don't like it, could you talk about your opinion? Let me go first. I'm female. I like this gorgeous iphone cover. If can, I would like to buy material to DIY it. Change covers everyday, just like change nail color; change hair style...
1 response

•
18 Jan 13
there are cell phones which are not avlaiable in your favourite colour!! so 1st thing they provide you to choose your favourite colour. 2nd some back covers mae your mobile safe. 3rd they provide good looks.