Tension increases Smoking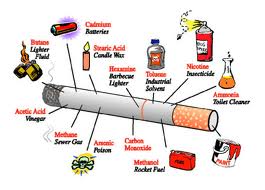 India
January 19, 2013 5:46am CST
Hi all, This New year I have made a resolution to Quit Smoking. Smoking, as we all know is a dangerous habit - a cause of many diseases including deadly Cancer. Talking about statistics, I smoked approx 10 cigarettes daily prior to my resolution. Till now it has been 18days that I have not smoked. Some say that you can't quit smoking instantly. One need to slowdown first & then put a full stop. For me, I have quit it all together. But there are times when the urge to smoke is at its peak - like when you don't have anything to do, or when you are in tension. Smoking relieves the nerves & provide an instant relief to senses when in mood of tension. But that's the testing point of one's will. Some people make resolutions of quitting smoke, but they do it occasionally at parties or get togethers. Is it right? Or they gradually pick up the momentum again? Quit Smoking is a highly talkative topic. One can speak about it at length. My girl friend always used to get angry at me when I smoked. Sometimes I think why I did smoke at the very first time. Then I think why did I carried it till today. Whenever I get the urge, I just remember the ill effects of smoking like lungs disease, my parents - anything destructive. It helps. Also if you make a resolution & keep it, it boosts your self-confidence & will power. These small little achievements make us what we are. Regular workout, friends, family - all these support in my quit smoking campaign. Some friends discussed about the ways to quit smoking - like having a chocolate when you feel the urge. Do they work? I have simply quit smoking & whenever I feel the urge I think about its ill effects. Also, some friends offer me saying just one time. But I know its this one time that started my smoking habit years earlier. So I strictly say them No & adhere to it. I hope not to start it again. Wish me luck :-)
4 responses

• India
19 Jan 13
Thanks a ton for sharing this discussion. Well yes u are absolutely right, smoking does kills and that is the reason why it is often called as a silent killer. To be very honest, those people who have always taken help of smoking in their lives have faced one problem or the other and i am glad to know that u have realized this thing and i m pretty sure u will stay away from smoking. U will feel much better after kicking away this habit. What say?

• India
19 Jan 13
Yo! :-) I feels good. Regular workout has also helped me to quit. I am a free man now :-)

• Philippines
20 Jan 13
hi there deepu27dec, first of all i want to wish you goodluck in that attempt as i know that it is not easy to do. hence, you will be needing a lot of strength do fulfill it. and sometimes, the more you want to quit, the more you are prone to have it once more. because of temptation, urge and other matter that is why the tension to stop smoking really increases. i know the feeling and i understand those people who became moody whenever the urge in smoking arises. though i am not a smoker but its just like putting yourself in once shoe, that, it is really annoying when you want something and yet you can't get it.

• China
20 Jan 13
Wow such a long story,and as for my case,the reason why I smoked was just because I was under a great deal of pressure at that time,and when I got smoke I would feel more relax,but now I figure not that when you feel stressful you can find other ways to release your stress in a more healthy way such as do some sports,and that is what make me quited smoking,so I hope you can quit clearly very soon. Good luck my friend.

• Thiruvananthapuram, India
20 Jan 13
To relieve tension and ease out worries people resort to smoking.But the real truth is that the habit only gives temporary relief and the basic problem does not in any way fade away.