FINALLY!! I'm so exited!!

Greece
January 21, 2013 12:59pm CST
I finally get my drivers licens. I waiting for them too much. And they delay them for fifteen days so I'm pretty excited now to have them in my hands. The exam was so hard. But Now i'm going to celebrate it with my friends. Drinks on me and I do the driving;p
6 responses

• United States
21 Jan 13

congrats on the liscence!!!

may i ask why it was delayed for 15 days?? i hope that you and your friends have a good time drive safe and enjoy :) i remember getting my lisence i failed the driving the first time because of a miss communication but 1 weel later i was able to get it and thought that was the best day of my life!! LOL

• Greece
21 Jan 13
It was delayed because of bad luck.. When I pass the exam I been told to wait 25 days, wich is normal. But the twenty first day was january first and no one is working for a week. I was hoping to receive it maybe on 10 of the mouth but it was ready just on friday for a reason I don't know. So I have to wait the weekend because they don't work. But I finally got it!!

• United States
22 Jan 13

sounds like the odds really were against you... BUT you beat the odds

and now you can officially say that you are a lisecened driver. i know you have to be excited because when i got my lisence it was one of the best days of my life. i even took pictures right out side with my permit in 1 hand and my lisence in the other and i even took one that looked like i threw the permit on to the ground haha (or course i didnt but it was still very fun to do)

• United States
21 Jan 13
Good for you! I am also going to take my driving test soon. I already have a driver's license from the Philippines, but I will have to apply for another one from here in the U.S. I have taken the written and visions tests, passed them both and now I am due for my driving test. I hope I will have a good news just like you did. Congratulations!

• Italy
21 Jan 13
Well, I also remember when I took the driver's license, it was the month of May 1995. time has passed! But. I was no so excited then, also because the license taken almost at the behest of my father always told me this sentence: "Today, no knowing to drive the car, it's like in the 700, do not knowing ride a horse!" All in all I have to say that for different reasons a driver's license, I need, especially when there are needs and are unable to move around by public transport.

• Mexico
21 Jan 13
I was going to say way to go !!!! Not drinking and driving is a big no no. I hope you get caught.....




• Davao, Philippines
22 Jan 13
Just like here it's easy to get our drivers license but because I was arrived late of the expiration my license now already expire. I need to renew it again before I go out the country again this year. Enjoy drinking with your friend but of you are here in our country be careful, our laws strictly says "No drinking while driving".



•
21 Jan 13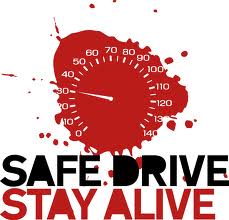 Congratilations! I wait to take my driver licence for a long time too. But it was becose i fail the exam twice. :( But I was very happy when I finally got it. Well done to you. Drive safe!.