what things do you consider before purchasing goods?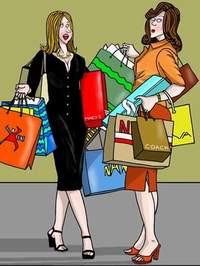 Indonesia
January 23, 2013 6:39pm CST
shopping has become a frequent activity we do. but of courst we must be meticulous in buying things we want if don't want to be diasapointed after purcahsing. do you have any things before purchasing any goods?
2 responses

• United States
24 Jan 13
I would ask some trusted friends and/or family if they have any recommendations for something that I want or need to buy. Then I will check out the quality, the price and the way how the sales associates assisted me. Because I sure don't want to have to pay for some of the paycheck of sales persons who were rude to me (and yes, I have encountered some sales people who instead of being helpful, turned out to be so nasty).

• Hungary
24 Jan 13
I usually do thorough research before byuing a product, especially if it's a bit expensive. I usually read reviews, and see, for example, whether the price is worth the quality, whether it's the best on the market in its own category and price range, whether other people had problems with it, and if so, what kind, whether I could get it cheaper elsewhere...