my house flooded, please help me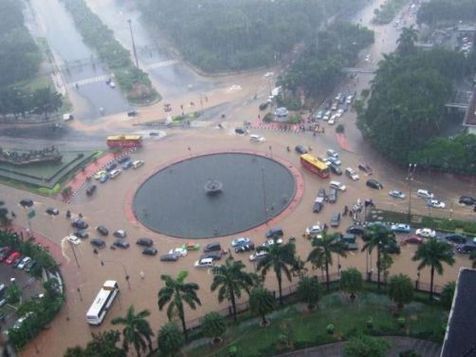 Indonesia
January 23, 2013 7:10pm CST
lately the weather in my country is erratic. and capital paralyzed by floods. verry worrying, indeed many houses were flooded. traffic become grid locked. to cover 4 km took 2 hours. it was very sad. do you have any tips on what we do when our house flooded?
2 responses

• Adelaide, Australia
30 Jan 13
No, not really. Keep a radio with you on all the time & listen for local updates & advice on what to do. There have been floods here too now. Much, much worse in places than ever before in recorded history. Floods have destroyed everything... the economy (mining in QLD, largely), farming, houses, etc. Need to wait many weeks for the water to go down before we can start the clean-up. There are over 2000 householders in Bundaberg waiting on their roof tops to be picked up by Black Hawke helicopters operating day & night. Gympie & Grafton in the next state south are both under water.

• Indonesia
31 Jan 13
thanks a lot for your answer, it was very helpful for me,

• Prosser, Washington
9 Aug 13
Hey, Here are tips about safety of yourself from flood.
check this out:
http://0bf7a96e.linkbucks.com

It's interesting..
http://0bf7a96e.linkbucks.com[/b]