have you ever see rainbow in front of your eye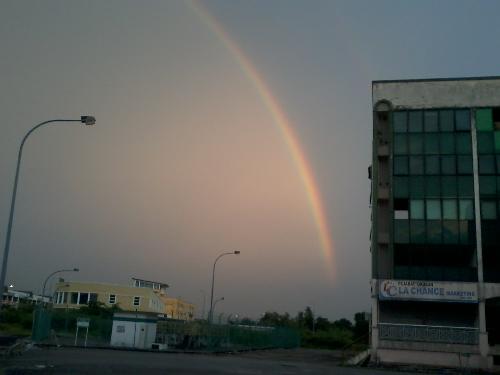 Malaysia
6 responses

• India
6 Apr 13
yes I have seen it many times and I really love rainbow . that is symbole of luck too, I have seen rainbow with making detergent bubblews too.. lol ,

• Indonesia
3 Apr 13
I ve seen the beautiful rainbow just like on ur picture, yes its so cool, last time i took picture of the rainbow too, because rainbow is not appear so often

• Philippines
13 Feb 13
The last time I saw one was years ago. That was a long time, although I was not that near the rainbow I felt that God loves me so much just by looking at that rainbow. It gave me this feeling that made me think that I did not need anything in life if I have God with me.

• United States
12 Feb 13
I love rainbows because they arr so beautiful and colorful. I don't usually have a camera with me when i see one but next time i do i will take a picture of it. Wish there reallu was an end to the rainbow and a pot of gold there lol.