Single on VDay?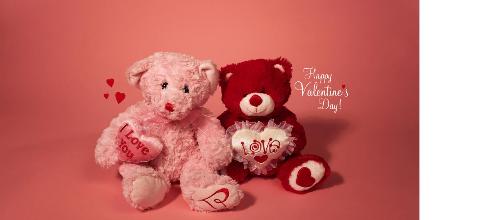 February 14, 2013 7:30am CST
As an adult Valentine's Day can be a limitless experience, meaning it is what you make it. As a single adult valentine's Day can be a dreary day, still it is what you make it. The facts about Valentine's Day alone can be enough to put the single person in a state of melancholy. Valentine's day started as a religious celebration made famous by widespread use of heart decorations and ornaments. Incorporate the hearts used in celebration of Saint Valentine with the nude drunkenness of the Romans early Valentines Day celebrations, and all but the naked part seem to be sad gestures of real love on the big day. Another fact that ridiculous amounts of money are spent on VDay among Americans, will make you feel that much richer for not taking part in the holiday. Singles, do not worry your time will come weather it is an unexpected valentine or down life's road some time. I have had the same partner for over 5 years and some holidays we sit out on due to work, school, or not being able to guy anything that particular holiday. Oh well, sit this one out and wait until you can do something special, it is not all about the date of the celebration but whom you celebrate with (friends, family, children,a simple date). For example, my partner and I are having a Valentines Day picnic in our home, it is too cold to go to the park so we will have it at our coffee table. Chocolate to dip strawberries in, whipped cream, and angel strawberry shortcake to name a few items. We are both working this holiday and we have to make it count however we can. Take a little time and create something special for yourself, a hot bubble bath, an unlimited video game session, a trip to see the sites, anything you want to do! We are adults now and the convention of sharing valentines at school is over and now we are left to our own devices, make them count the way that you want. Some questions: What are you doing today? I am having an indoor picnic after work! Does Valentines Day make you sad? Why? Do you always celebrate VDAY? Why? How much did you spend on gifts this year? (if you are comfortable, the average american spends 110$) What if your favorite holiday, and why? What makes you like/dislike VDAY? Thanks and have a great one!
2 responses

• Dhaka, Bangladesh
14 Feb 13
You have a lot of queries with the Valentine's Day. I have just exchanged good wishes with my friends and I did not buy anything for my friends. I am not at all sad. there is no any reason to be sad. Have a very nice day.

• United States
14 Feb 13

Yes, I'm single and feeling bad today but I'll get over it. I had plenty of years where I was in a relationship and cherish those to this day. I only sent out 3 cards this year and one of them had $10 in it for my granddaughter but that's all I spent this year. Valentines Day is just a sad day for me just making me realize I am alone and have nobody in my life. I don't really have a favorite holiday and most of them really make me sad.