My Mom is a product of Broken family!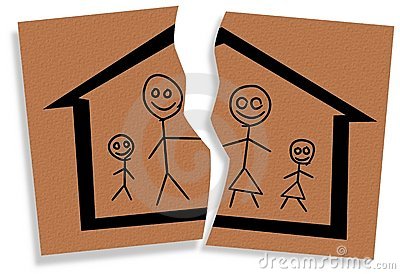 Philippines
February 15, 2013 9:39am CST
My mom left by her dad when she was 7 years old.Her dad and mom are not yet married at that time. At her early age she didn't mind and never ask her mom why her dad left her. As years goes on, her mom got married to a man who treated her as his own child. She had perfect relationship with her half blood sisters and brothers and to her step dad. In short they are happy big family. When my mom was about to marry my dad, my mom never mentioned to my dad that she is a product of a broken family or not a full blood daughter of her step dad,but when my dad fixing their papers for their wedding my dad discovered my mom's secret, my mom was worried at that time when my dad found out the truth. Instead of confronting my mom ,my dad didn't do anything and chose not to mention it to my mom instead he mentioned it to my mom's mother. (that's how my dad loves my mom!) It was never been an issue to my dad about my mom's status and it was remained secret even to us ( their children)not until my older sister started to have doubts and suddenly discovered the truth. We chose not to talk about it in our house not to drag my mom to any untoward feelings.. After such disclosure of mom's life, I fully understand why my mom did her very best to be a good wife and caring mother to us, why she gave up everything for this family to be perfect. Maybe my mom doesn't want us to experience life of a broken family. Thank you mom!
1 response

• United States
15 Feb 13
That is so nice of your mom. Usually, two things can happen when someone is a product of a broken family: they either let this fact make them or break them. In your mom's case, she chose this opportunity to proved to herself that she can be a good mom and wife despite the kind of family that she came from. While family background is really important for me, it is equally important how someone made the most out of the situation in her life. Like in your mom's example, there's nothing she can do to change the fact that she came from a broken family. She didn't choose it, and she have no hand in it. But she can choose what to do with her life and her own family now. ANd by your story, she chose wisely.

• Philippines
15 Feb 13
Hi raine38! Thanks for your rsponse! Actually yes my mom is so perfect!