First wedding anniverssary celebration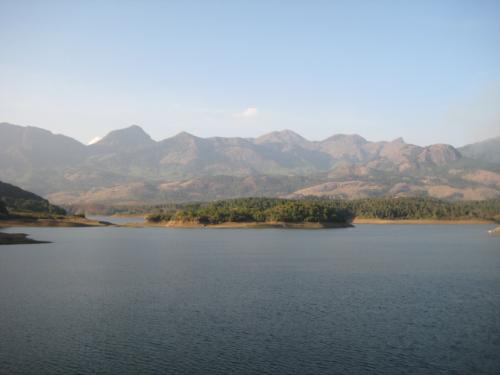 March 1, 2013 9:32am CST
Its been a year since i got married and happy to share this. He gifted me with gold ear-rings this year. And we have been to munnar for celebrating this big day...How did you celebrate yur first anniversary?
5 responses

• Mexico
1 Mar 13
Thats great to hear... so happy for you. I was married 13 years before. I divorced now. I hope you are married forever.

• Philippines
3 Mar 13
I can't remember how me and my husband celebrated our first wedding anniversary. I just know then that we dont have a baby yet, Second anniversary, I was already pregnant. And on the third year, he gave me lots and lots of chocolates and we're celebrating the fourth next month.

• Denmark
1 Mar 13
Congratulations on your wedding anniversary

It sounds like you have found a great way to celebrate the day. I got married in 2009 so we celebrated our first anniversary in 2010. In my country we have a wedding tradition related to the first anniversary. A wedding cake is a part of the celebration when we get married. The bride and groom and the guests eat the wedding cake, but we save a small part of the wedding cake. We put it in the freezer and one year later when we celebrate the first anniversary we eat the piece of cake that we have saved. My husband and I also followed that traditon and on our first annuversary we invited my parents and my mother-in-law and shared the cake with them.

• United States
1 Mar 13
Happy anniversary, and may you have more anniversaries to celebrate!

Last year, my husband and I are away from each other because of his work. We just celebrated it a month later when we are together during vacation. We just decided to celebrate right at home and to cook our own food. Since it was a sunny day and all my siblings are off from school, we all decided grilling steaks and corn and my mom, after learning of our plans, cooked our favorite stir fried noodles. It was such a simple celebration and we were so happy, just exactly the way hubby and I wanted it. Before going to bed, he surprised me with a gold ring as an anniversary gift.


• India
1 Mar 13
Firstly my best wishes.munnar is really a beautiful place.i was married 4 years back and on new year my first anniversary was not as i expected just had lunch from outside i was very sad at that time and i thought there is no love between us but as time passed by we came to know we cant live without each other now on our 4th anniversary we celebrated as i had expectd before.its better late than never.tk cr.