Today is mis match day and crazy hair day do you think I fit it?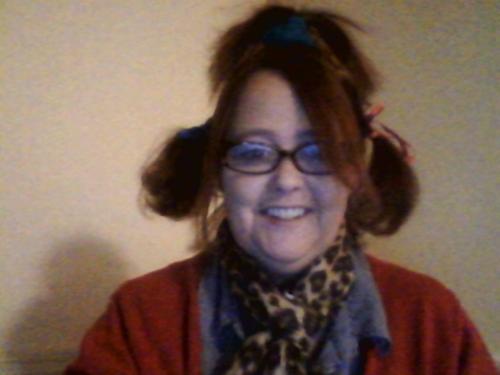 United States
March 6, 2013 5:53am CST
I really get into activities we have at the day care. I am the one that usually starts them so it is fun to see others doing it now. Today we are to wear mis matched clothes and crazy hair. I think I got the theme down good what do you think?
3 responses

• United States
6 Mar 13
Hey Tricia, I think it's good you have the theme, it also adds excitement and that others participate and have some fun, have a great day. I'm the Frugal Bree

• Pune, India
6 Mar 13
Hi, when we are young there are no such days. But now younger generation is enjoying their life by celebrating such days. I heard of mismatch day by my son. He used to wear some odd type of clothes on this day. But he don't like to make crazy hair style. enjoy mismatch like your style.