the only alien movie that I would like to watch

Philippines
March 7, 2013 6:59am CST
It's the men in black 3. It's a very nice movie and even better that other two before, although I have watched it already, but I just want to watch it again because I just feel so entertained watching it again. It had more interesting story line and I don't get bored watching it.
3 responses

• Malaysia
7 Mar 13
yeah..ive seen MIB III ..i like all 3.. first time ..MIB was really awesome back then.. Part 2 was better too than part 1..when it first came out.. now ..i think part 3 has more emotion and story to it.. but after watchign al 3.. i think i rated the second MIB is my personal fav..

• United States
7 Mar 13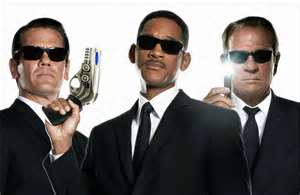 Men in Black has been a favorite of mine for years and it does have an interesting story line and special effects. Falling Skies on tv is also a great alien movie with some awesome special effects. There are a lot out there but I think these are the best to. Of course then there's Signs with Mel Gibson and a lot of others.

• United States
7 Mar 13
I also like the last installment on the Men In Black movies series. I like the twist in the movie, on how Jay came to be Kay's partner and how they have met a long time ago. In the traditional MIB movie that is full of good graphics and special effects, the latest one is full of it all plus the touching scenes.