Kim Kardashian Fashion Fail but Larger Assets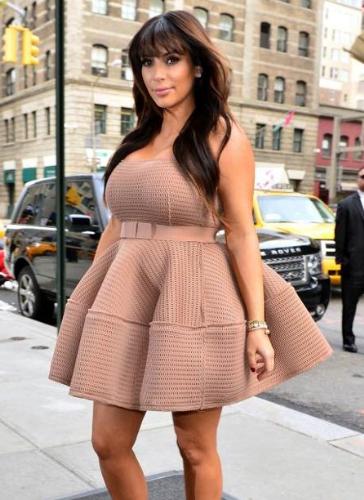 United States
March 29, 2013 10:05pm CST
Kim Kardashian is well known for her assets, both top and bottom, but I'm referring to her top ones. She is now pregnant and her top assets have gone from quite large to huge. The photo shows this and shows she is wearing a dress that I guess is supposed to a maternity dress but that was panned by fashion critics as a fashion fail.
4 responses


• Hungary
30 Mar 13
I have a feeling Kim just can't accept that she can't wear the same type of dresses and that her body has changed. Since she got pregnant, I haven't seen any good pics about her, when she could look a nice pregnant lady if she dressed for her new shape. This dress is too short and just not of the right proportions.


• United States
30 Mar 13
Kim Kardashian is trying to dress like she is thin, when she really is not, this dress she has on look very weird on her,she know she is having a baby, why don't she dress like she is suppose to, than to always dress like she is thin, all the time the baby is going to grow, she might as well deal with , Kim can work on get her shape back after the baby is born.