How to give a good presentation?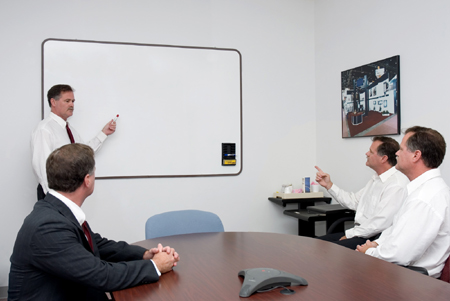 India
April 8, 2013 12:24pm CST
I have to give a presentation in about a weeks time. even though i have finished all the preparation work on what to present but i totally dont know how am i going to present. as this will be my first presentation i am a bit nervous too. so can you please suggest me on how to give a good presentation. please tell me what type of clothes should i wear, what type of tone should i use (should i speak loudly or gently), about my eye contact with the audience etc etc as i am going to give my presentation among some well educated persons please suggest me some concrete steps to give a good presentation
2 responses


• India
8 Apr 13
thanks a lot deepak. i am really nervous as this will be my first presentation. i am try to be normal but still i cant control my nervousness. my head says that i should be calm and composed but what to do this silly heart always causes panic within myself. may be i should somehow drive this nervousness out so that i can give a quality presentation

• Canada
20 Apr 13
Giving a good presentation is certainly difficult, but do not go on thinking that it is difficult. If you think like that, then it will be horribly diffiuclt. Just think it is easy and then it will be really much easier. relax, as much as possible. Yes, good clothing should be worn. There is no need to wear any superbly excellent clothing. Any clothing which covers the body in a decent manner posiblbe is more than enough. When it comes to eye contact, you should not stare intensely at the audience. You should look at them, but in avery natural manner. A little bit of nervousness does not matter. Do not try to exert yourself by hiding the nervousness. If there is a little bit of stammering or trembling, allow it to happen. Just relax with it, do not fight with it.