Holiday date with my bff

Philippines
April 9, 2013 10:54am CST
Today (April 9), we have a special holiday here in our country. This is a perfect time to spend a few moments with my buddy. I thought we would only have a coffee date. But when we passed the arcade, we stopped and played. We said that will only spend 30 mins playing. But since there were many challengers for playing Tekken 6, we have spent 4 and half hours playing the video games. Well, the time is worth to spend for. We enjoyed playing and we already pampered ourselves from stress... We are now ready for stressful work again... hehehe....
9 responses

• Philippines
11 Apr 13
i used to play also tekken in an arcade when i was in college i even know some combos for certain characters..

my boyfriend and i plays it and it was fun.. he taught me some moves.. and its been a while since the day i play it.. anyways i am glad that you have a happy day there.. i cant remember i had fun day also together with my friends because i am busy now with my baby..

• Philippines
11 Apr 13
I find Tekken more challenging in arcade compared to PSP. I've done lots of combos in my PSP and my rank is already Rakkan. I'm using Lili and Alyssa. Their combos are really awesome...

• United Kingdom
9 Apr 13
I am delighted to hear that you had a wonderful time on your 9 April special holiday. It is wonderful that you feel the video games pampered you from the usual everyday stress. It was a superb idea to go to the arcade after you two had a coffee to drink. On a bank holiday in my home country the roads seem very crowded with traffic. We recently had Good Friday and Easter Monday. We went to parties on the Good Friday and the Saturday. It was a lovely Easter time in my home country. Last year we were in Rio, Brazil for the Easter weekend.

• Philippines
10 Apr 13
Actually, we had no plans about going out yesterday. It just happened that we were both bored in our homes. hehehe... Since it is summer, malls are the best places to chill... So we decided to go at SM Fairview. I'm not usually playing or go to arcades when I was in college and highschool because my mom was strict. She just wanted me to focus on my studies. So now, I have a stable job, I have excuses to enjoy the money that I've earned.

• United States
15 Apr 13
Actually times like this can be Good for so many reasons and things, and never hurt for sure. I am glad that you chose to spend a day this way, even if it was different than you were originally planning. I think that is a Great way of showing how it is helpful from time to time to change things up and take a time of relaxation and fun just to help yourself regroup and then focus again on the much needed tasks at hand.

• Indonesia
10 Apr 13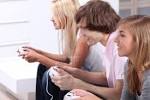 Yes, I think playing video games will reduce our stress, even we can spend many time without realize, yes, playing games has been influenced our life to reduce our stress and fresh for work on tomorrow. Have a nice day...


• Mexico
9 Apr 13
well glad you was able to go out and have a little bit of time out on the town it is always nice to do but i would not wait for hoildays and i would no it more often

• India
9 Apr 13
wow its awesome and make the most of it and enjoy a lot for sure with your buddies and i am sure you will have great moments


•
9 Apr 13
I missed playing tekken it's really fun to bond with friends and just to chill and enjoy worry free day

• Philippines
9 Apr 13
my old friends are also planning a good day for a hang out. but some of them has no contact with me, actually we should have that hang out in holy week but it was postponed because of lost connections. better for you that you had a great day with your buddy.