If you are a billionaire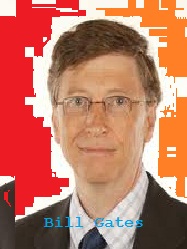 Philippines
April 13, 2013 10:59pm CST
All of us knows the richest people around the world. They found charities, and livelihood programs, giving scholarship to the students, by their luxuries, and expanding their business. If you are in their position having a tons of money. In what particular thing that you will be going to spent it.
9 responses

• United States
14 Apr 13
I would search the end of the earth for my daughter and grab her up and move across the state with her. I would put her in a hospital to get the treatment she needs and hope and pray she gets clean and lives happy for the rest of her life. nothing else would mean more to me.

•
15 Apr 13
I would give half away at least to the people of the world that needed it,if all the billionaire's did this then we would not have children starving and suffering the way they are. I would also buy me my friends and family a secure future.

• Canada
28 Apr 13
If I am a billionaire, I would definitely be very charitable. I will open hospitals, educational institutions and many other things to the poor and down-troden. However, I will also keep a large portion of money to enjoy myself. I will use for money to travel to exotic places, to eat in posh restaurants etc..

• China
21 Apr 13
I am very sad to hear that a big earthquake has shook China again.On April 20,2013 in ya'an,sichuan province of China(103.0 north latitude and 30.3 east longitude),a magnitude 7.0 earthquake. If I am a billionaire,I will do my best ability to help the disaster area people,to help all the people rebuild their homes.Let them don't be too sad and helpless. If ths holds true,there is hope.it is really good.

• Bhubaneswar, India
14 Apr 13
If it will ever possible to be billionaire, I will at first try to develop technology with extremely low pollution or no pollution at all. I will try to aware people not to cut down trees and will give money and reward to those, who will help to save trees , cleaning environment, developing pollution free technology, etc. Using some politicians , I will try to narrow down the difference between poor and rich using some politics. i will hire powerful Hit man and secret agents and will use them to punish bad people like Rapists, Serial Killers, etc. And I will also use them to check whether my donations are being used in a correct way or not by the organizations to whom I have donated. For people like small thieves, who just became thief to survive, I will give them work so that there will be thief no more,even if they were jailed for thefts. i will also check out the people who couldn't study due to some reasons and will offer them suitable job and arrange their study... ......... And many more...

• Philippines
14 Apr 13
I wanna be a billionaire so freaking bad... as the song goes. But yes I wanna be a billionaire, kidding aside. And if I'll be one I will spend it wisely, of course I'll love to donate to charity and even put up my own foundation. I'll also have a business, and I'll make sure that it will have profit so I won't be broke anymore. I'll help people in need too, I will tour around the world. Oh well, if it really does happen, the sure thing that I will do is to donate at the church, I'll pray hard to put my feet back on the ground. I won't forget that riches comes with a great responsibility.

• China
14 Apr 13

I never thought about that question, and I never dreamed that, it's far from me. So if I become a billionaire one day, maybe I will be too shocked to do anything.

But I will calm down one day, I believe many people need money, so I will buy a house for my family memeber, especially for my sister, she lives in the capital city, and it's very expensive and difficult for her to buy a house. I will give money to the people who need. I will go to some places to travel with my family, it's my child's favorite. ..

•
14 Apr 13
I will expand my businesses for stable passive income to create jobs and help my relatives it's like sharing the blessing I have so I won't be the only one rich I'll give them capital to start their own business also then I also dreamt of putting up a school that will give scholarship to those smart but poor kids and since I'm rich I would probably travel for more opportunities to help to see also other country's culture to study what I like to learn likecculinary, pianist, different languages and buy stuff fron different ccountries unique things and do adventurous activities like sky diving etc. Haha

• Puerto Rico
14 Apr 13
I would give alot to charities such as Saint Jude, Cancer Society, Parkinsons disease Research. I would also help family members and friends. I would get a truck of christmas gifts for the poor boys and girls in my town and do this every year. I would open up a home for the elderly where they would be taken care completely. I would also open a soup kitchen for the poor to come to eat or get food supplies. These are a bit of what I would do if I was to be blessed with alot of money.