Most popular type of dog?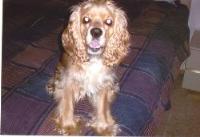 United States
September 5, 2006 9:29am CST
Which breed is the most common in America?
1 response

• United States
5 Sep 06
There are several popular breeds here... I own a black lab named lucky lou and also one that is half old english bull and half boxer..her name is shanieka.. both great dogs..