Rooted My Android Mobile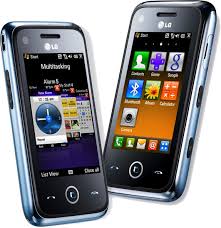 India
April 18, 2013 5:37am CST
Hello, Android rooting is the process of allowing users of smartphones and tablets running the android mobile operation system to attain privileged control (like as root access) within Android's subsystem. Rooting is often performed with the goal of overcoming limitations that carriers and hardware manufactures put on some devices, resulting in the ability to alter or replace system, application and setting, run specialized apps that require administrator-level permissions, or inaccessible to a normal user. I Successfully rooted my Android mobile with superoneclick software. its nice to root any android mobile. but before rooting you have to check its compatible with your phone or not. Increase my internal space after rooting my mobile and many more. Its nice to using rooted mobile.
2 responses

• Malaysia
23 Apr 13
Ahh I know when we rooting we can move all application to external storage. It is safe to root our phone? Can I root my Sony Xperia tipo?

• India
24 Apr 13
Hello, Its safe but first of all you have to know that warranty is broken after rooting your phone. so if your phone is under warranty so please don't root. Before rooting you have to sure that you use software for rooting its compatible with your phone or not? Yes you can root your sony xperia tipo.

• Malaysia
26 Apr 13
My phone still new. 1 year is warranty. So I must wait after 1 years to root my phone. So what software or application to root is compatible with my phone? Can you help me? I see this phone have a problem to remove application to external storage.