E-loading Filipino mobiles through the web.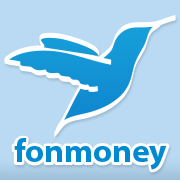 Vienna, Austria
June 11, 2013 7:41am CST
E-load or loading cellphone through the Internet is not a new concept; it's been there for quite some time. Now there are just more options available. Service providers like Sun cellular, globe and Smart can be loaded from their respective homepages. Apart from these there are lots of websites that can load prepaid mobile phones. Prepaid cellphones can easily be loaded through these websites at any time of the day and from anywhere around the World. Some of the advantages of online load are, preventing mobile phones to run out of load and eventually not work, while in roaming mode and sending mobile load as gift and support. One of the Website that provides E- load called Fonmoney has a very easy process, as it does not require you to register yourself or become a member and enter your personal details. What are the available services? The services differ from Website to Website. • Amount: Options for various denominations are usually available to choose from. The amount may range from PHP 10 to PHP1000. • Payment method: Service providers have their own preferred methods of payment. Payments through Credit cards, Direct banking (sofortbanking) and Paysafecard are the most famous ones. • Mobile carriers and their prepaid plans: Most of the websites support all prepaid plans from Smart, Sun cellular and Globe Telecom are automatically detected by some websites and for others it can be easily chosen through a click of the mouse. Who can benefit? Basically everyone can take advantage of services like these. • People working and living abroad can send small amounts of money back home to their family and loved ones. Send mobile phone load to one member of the family and the whole family shares the same load. • Frequent Travellers who use mobile phones in roaming mode for calls, SMS and Internet, can easily load their mobile phones via the phone itself or via computer. • Anybody who just want to load cellphones easily from their home or office. As more and more people rely on mobile phones in their daily life, users can benefit from E-load providers to have their mobile phones loaded up and ready for your use.
No responses