My Mother....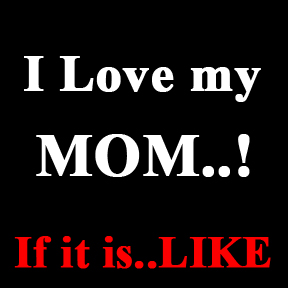 Sri Lanka
June 25, 2013 4:08pm CST
M-O-T-H-E-R "M" is for the million things she gave me, "O" means only that she's growing old, "T" is for the tears she shed to save me, "H" is for her heart of purest gold; "E" is for her eyes, with love-light shining, "R" means right, and right she'll always be, Put them all together, they spell "MOTHER," A word that means the world to me
4 responses

• United States
25 Jun 13
I'm just going to point out the obvious. You have a really long name. This is also a really sweet post and your mom is very lucky.

• Sri Lanka
26 Jun 13

• Shingle Springs, California
26 Jun 13
Nice post. Yep, you really do have a long name. lol

• Shanghai, China
26 Jun 13
so exciting about a word "mother",thank you.

• Leon, Mexico
27 Jun 13
Hi

FER I hope that you are fine, an uncle of mine is named Fernando too, so he is our uncle FER. Do people call you Fer too? You almost tear my eyes with your poem. It´s really very hearted. It´s true a Mother is somebody who gives her life for us, her million
anguishes
because she worries for our future, while she gets older and older. Thanks you for sharing it with us!

Blessings

Fer... dainy