Relationship issues.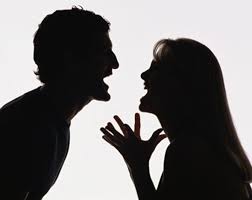 Heredia, Costa Rica
June 27, 2013 3:42pm CST
Didn't you sick about fighting with your girl or man? Why is so difficult to establish a quiet and polite conversation to fix the issues? I don't know, it's kind of exhausting and you start to lose interest, to be honest, I have a lot of issues with my girl, and lately we fight more often, almost for everything, but you know, we have 3 and a half years dating so it would be premature to end the relationship. So girls, what do you want for us? LOL, why you are so difficult to understand?, and guys, Why we are so proud? at least I am and I usually wait until she come back to me. So, have fun answering. Piece, people.
1 response

• United States
28 Jun 13
Disagreements and arguments in a relationship are going to happen, and the reason they seem to get out of hand and loud instead of being able to sit and talk it out all has to do with emotions. Usually when the issues pop up, one person will sort of go into attack mode, and that puts the other person on the defensive, and things just escalate from there. I find it is usually better, if there is an issue or a problem, for both parties to acknowledge that there is something that needs to be talked about, but to agree to step back for a period of time until emotions can be back under control, and sit down later to talk about it after everyone has had time to think about what the real issue is. Many times something small and stupid can trigger a fight, but it is actually a bigger issue that needs to be worked out.