Metallics trend: shimmers and futurstic twists.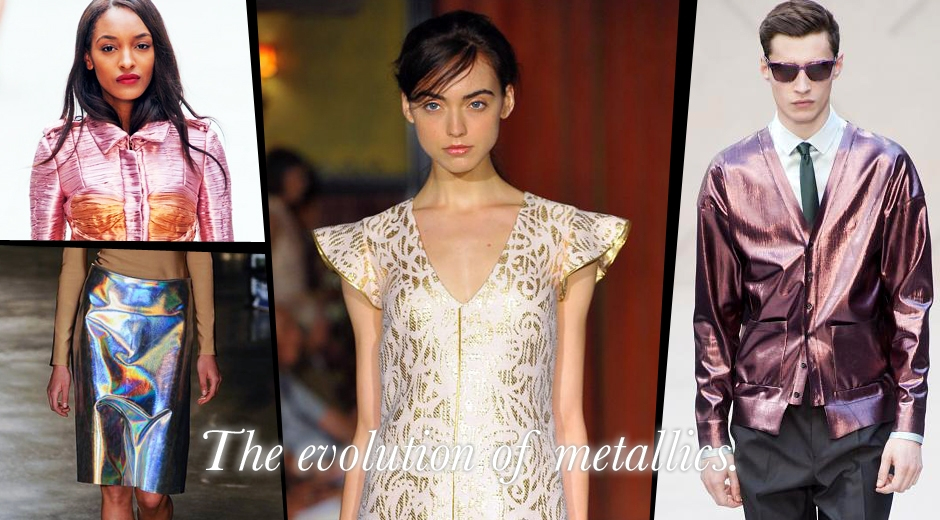 United States
July 31, 2013 11:02pm CST
Metallic clothing makes it presence felt in spring / summer 2013. From futuristic motifs to classic reimaginings, read our guide for inspiration on how to wear the trend. Exhilarating and ever-present, shining on all of the major runways of the world (and we mean it literally), the metallic trend was envisioned as a noble enricher of spring / summer's fashions that have been treated with delicious shimmers and futuristic twists. Stepping outside of the common grounds and heading towards an ultramodern destination, cutting-edge metallics are now here to stay within your wardrobe. As the major highlight of spring 2013's fashion, metal is being carried across into the new season within fresh reinterpretations and unexpected combinations, bringing along a sense of novelty best described by the delicate pastels, high-shine textures and mirrored effects that took over the increasingly popular leather treatment. In a game of opulence versus casualness, everything else is allowed. Working great when topped by lots of confidence and a laid-back attitude, 2013's metallic clothing trend can be balanced between both an elegant and a far more relaxed aesthetic for making long lasting statements. The runway stands as a vivid representation of the trend's undeniable versatility. Metallic fashion for women. From flirty, feminine frocks and shimmering pencil skirts, to iridescent pastel coats and delicate brocade jackets, everything fashion option has had a metallic make-over for spring / summer 2013. Mirror-shine metallics. Embracing iridescent oil slick alternatives and ultra-shine gold metallics, some designers' sci-fi visions lured the eye with a series of bold separates, striking through illusive simplicity and love for minimal embelishments. The silhouettes were only meant to further accent the hard-edged source of inspiration.
No responses