E Cigs

Aberdeen, Scotland
September 9, 2013 1:04pm CST
Just sucked on one for the first time. It felt quite sublime. No smoke , no smell , no ash. I didnt cough I feel fine And only cost 2.99. So has anyone who is reading this ever used these things and how did you get on. Let me know
2 responses

• United States
10 Sep 13
A friend handed one to me back when I used to smoke. Didn't like it. The lack of smoke, ash and smell was nice, but it was rather like sucking on a stick.

• Aberdeen, Scotland
10 Sep 13
well i can relate to " rather like sucking on a stick" but that is a story for another day

• United States
10 Sep 13
I actually just got one as a free sample in the mail yesterday, tried it out, and it was ok...the one i have lights up on the end when you draw on it, the flavor was ok (i smoke menthols, so that is the sample i requested) it was weird not having the "warmth" of the actual smoke though, since it is just a cloud of water vapor that you exhale. i dunno, i will give it a try, this one if a disposable one (opposed to the ones with replaceable nicotine cartridges and are rechargeable) so i will be interested to see how long it lasts.

• Aberdeen, Scotland
10 Sep 13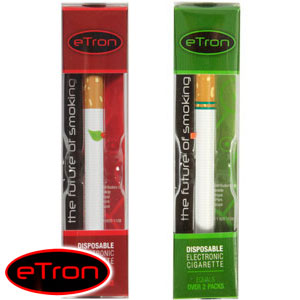 great job mine is a menthol one also water vapour is ok as it will save my lungs and save me money and no bad smells disposable - mine is as well and i wonder how long it will last still going strong after 36 hours

• United States
10 Sep 13
@jimbo45reborn
well....keep me up to date on how it works and how long. just wondering if it is worth it (well, i am sure the health benefits are semi-worth it....but i am thinking $$ wise...) Mine is an NJOY brand

NJOY is known for it's "Gold Standard", with more than 50,000 retail locations nationwide. Learn why NJOY is the favorite Electronic Cigarette.

• Aberdeen, Scotland
11 Sep 13
@fruitcakeliz
we have njoy here as well - seen them earlier today way i see it it this - each one of these is like 40 cigs and costs 2.99 40 cigs cost alnost 15.00 gbp so if it lasts 2 days i save 12.00 every 2 days - and that is good