what will you do if your crush also have feelings for you ?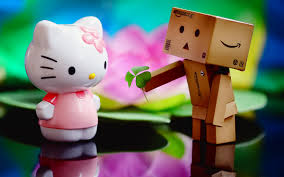 Quezon, Philippines
November 6, 2013 8:56am CST
She was my crush when I was in grade six.Until we went to different schools especially when we are in college.Out of my expectation our paths will cross again.Now i believe the world is really so small.Last night she send me a message until we reminished our past life including the time when I had a crush on her.It's quite embarassing but she told me not to do so for she also likes me. she hide her feelings for she thought I won't believe her.Now I'm excited on what's going to happen.Future is uncertain but I only feel one thing after she's come back.I feel happy and inlove again.However I'm still in confusion to believe or not. What should the best thing to know if it's true? I'm not confident now to believe my feelings for it might hurt us sometimes.
2 responses

• Davanagere, India
7 Nov 13
Most women in general usually wait for the guy to take the first step. You need to own your feelings and go for it brother. Life is way too short. You got to set things right. Since she has feelings towards you then there is no point in waiting. Sweep her off her feet. Treat her right. Love shall prevail!

• Calgary, Alberta
6 Nov 13
Then its a good opportunity to start a relationship because both of you have mutual feelings to each other. After being friendzoned by so many crushes and me friendzoning the one ones who have crush on my that i dont like. I would like to be in a situation where the crush is not one sided