Tom and Jerry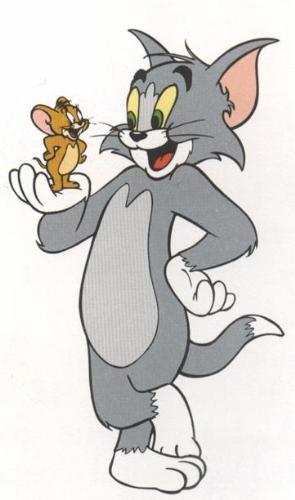 Germany
November 23, 2006 4:16am CST
Do you like watching Tom and Jerry? How many hour you can spend by watching Tom and Jerry? I love this cartoon.
8 responses

• Philippines
29 Jan 07
Yes, I really love to watch this cat and mouse rivalry show. Even in my mobile phone, I do have lots of converted videos of Tom and Jerry. Well, if I need time to relax, I just watch those funny cartoons in my mobile phone perhaps an hour most after watching 10 titles. The following are my favorite titles of Tom and Jerry: 1. The Flying Cat 2. Cat Concerto 3. The Night Before Christmas 4. Mouse in Manhattan 5. Cat Fishin' So, seems we're all Tom and Jerry fans, let's keep watching and laughing with Tom and Jerry Show.

• Philippines
28 Jan 07
I'm being reminded of my childhood days. I used to watch it from 1pm until 5pm. I can't even go to sleep without watching Tom and Jerry first.

• Indonesia
18 Jan 07
Tom & Jerry are my favorit actors..:D. i could hours to watch 'em and i could watch it over and over again. Tom and Jerry are soo sooo sooo funny. i love how Jerry fool Tom around, especially when Spike get involve and how Tom's expretion after fooled by Jerry. i hope i can still watch those funny fellow with my kids someday..:D

• India
17 Jan 07
I love to watch Tom and Jerry. I have more collection of CD's of Tom and Jerry. When I have a free time I watch these CD's and enjoying myself.

• India
17 Jan 07
I love watching Tom and Jerry, i can spend hours and hours watching this (but don't find time because of a busy schedule :( ). Apart from watching this show on cartoon network I have collected a good amount of tom and jerry films and I watch them as and when I get them. Some are so good that I repeat them and still have a good laugh everytime