My Precious Vote !!!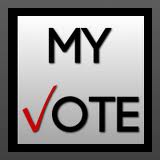 Bhopal, India
April 13, 2014 3:22pm CST
Jai Hind!!! My age is 30 years and I have voted 4 times for Elections. My first vote was influenced by my family and I vote according to their suggestion, and after that some party influenced me by their promotions and lucrative offers. but this time during General Elections I am going to vote for my thoughts without getting influenced by anyone. I know that 50% population is youth and most of them are going to vote for the first time. I would like to suggest you that not to get influenced by anyone whether it is family, party or offers. Please vote for your own safety and progress and elect the best person out of them.
No responses