Love Bears All Things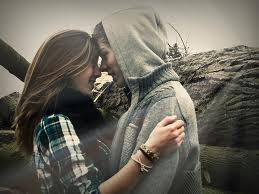 Philippines
May 31, 2014 4:07am CST
Love knows right It despises evil It delights in goodness It rejoices in truth Love knows happiness It washes away the pain It wipes away the tears It savors joy and memories Love knows sacrifice It gives up pride It renounces vainness It surrenders comfort Love knows care It heals a wounded heart It mends a shattered spirit It awakes a dying soul Love knows forgiveness It does not seek revenge It is slow to anger It pursuits stillness Love knows boundlessness It embraces differences It has no age limit It is never – ending Love knows best It safeguards passion It preserves beauty Love bears all things -tameless-
2 responses

• New York, New York
2 Jun 14
Yes love knows care, sacrifice, forgiveness and all the things you have mentioned. But somehow people think there love will be deducted with time which is partially correct. But true love still exists!Nice poem BTW. If you want to date with a girl, you can read this post: Hope it will help you.

Tinder Dating Tips: The Definitive Script For Picking Up Girls On Tinder

• Moradabad, India
1 Jun 14
Love is blind. If love is not blind, it is not love.