Importance of education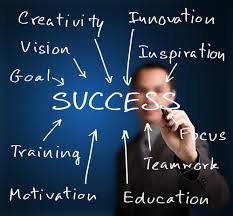 Hyderabad, India
July 2, 2014 9:54am CST
Education is not all about studying and getting good marks. It is really a means to discover new things which we don't know about and increase our knowledge. An educated person has the ability to differentiate between right and wrong or good and evil. It is the foremost responsibility of a society to educate its citizens. Focus should be on women's education because the knowledge and empowerment of one woman can bring about a change in a family and even the society as a whole. It is the uneducated and illiterate people who think women are not entitled to education. A person becomes perfect with education as he is not only gaining something from it, but also contributing to the growth of a nation.
5 responses

• Rochester, Minnesota
5 Jul 14
there is no doubt that education is very important

• Nanjing, China
4 Jul 14
In China,most students focus on test-oriented education instead of .quality-oriented education.They can solve more complex questions than other countries',but they can't be assertive and creative.I don't think it's a good system.

• United States
3 Jul 14
I agree with you education is highly important, and even if one does not finish his or her education, they can still use what they have learned to find employment or to make something of themselves. To me, education is everything. Anything that people can do to educate themselves is the key to bettering their chances of success in anything that they do in life.

• Moradabad, India
2 Jul 14
Study increases the knowledge but not the wisdom. Thanks.