Drupal or WordPress: Which one is better for Ecommerce Development?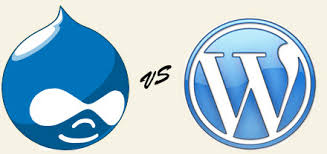 Noida, India
November 21, 2014 1:28am CST
The competition between the different content management systems (CMS) is more than ever before. There are many new astounding ones that have been introduced and the ones that have been around for a while now are touching new capabilities and functionalities. Classic examples of these two are Drupal and WordPress, respectively. Drupal is a rather newer addition to the list of open source of content management systems. But ever since it has been released, it has taken the world by storm owing to its capabilities and flexibility. On the flipside, the mighty WordPress has been around for a while now, and was initially thought of as just a blogging platform. Now, however, it is one of the most capable CMSs and can do a range of things – from building a simple blog to a full-stack ecommerce portal. In this post, we will discuss about Drupal vs. WordPress for ecommerce development over five crucial factors and find out which one you should be using for your online store, should you choose to go with either one of these. Capability This is the most important factor whenever comparing any two technologies, and on this front Drupal clearly stands miles ahead. Not only does it offer more flexibility to the source code, there is a lot which you can do with its modules to build practically anything you're looking for. This is not to say that WordPress is not flexible or capable, it does just fine. But when talking about the variety of ecommerce stores and their level of complexity that can be built, Drupal stands ahead in competition. Resources Both being open source CMSs, there are a lot of resources or plug-ins available for them in the marketplace. If you compare the total number of resources available, free and paid combined, then WordPress stands far ahead. But narrowing down to the horizon to just ecommerce, and the quality of those resources available, then Drupal wins the race again. Scalability Both are scalable platforms, but Drupal far exceeds WordPress here. If you are a business that is starting out big or wants to grow that big later, which is essentially every business' goal, you should think Drupal. It offers a lot more options to update your inventory without hassles. Performance Both being PHP-based, the performance of both of these CMSs is equally good, but again the slight advantage would be Drupal's. This is because the code is more advanced and there is a lot more you can do with its modules than in the case of WordPress, where the performance gets limited at times. Support This one is a no-brainer. WordPress is the most widely used content management system in the world, far more than Drupal. This means way more support, tutorials and documentation. However, Drupal is not short on support either and is a growing community by the day. There are a lot of online resources that offer help for both with videos, handbooks and guides. There are also active community forums for both where you can always seek and get help. The winner in the comparison of Drupal vs. WordPress for ecommerce development is clear – Drupal. Its popular add-on Ubercart allows you to build stunning ecommerce websites that are capable, reliable and scalable. Choose it and gift your business a website your customers will really enjoy to buy from.
No responses